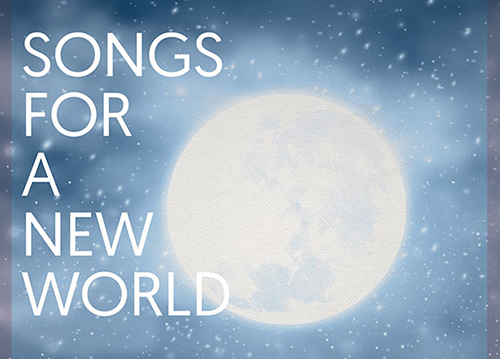 See all events for
February 22nd
Gonzaga Women vs. San Diego
Make it an early dinner and then cheer on the lady Zags as they take on the Toreros, or celebrate a Zag win after the game with a three-course Inlander Restaurant Week meal. Feb. 22; 6pm; $3-$8, McCarthey Athletic Center, 801. N. Cincinnati; gozags.com
---
Songs for a New World
The Civic presents Tony Award-winning composer and lyricist Jason Robert Brown's first musical in a new, fully realized production. Feb. 22-March 4; Thu-Sat at 7:30 pm, Sun at 2 pm. $15-$32; Spokane Civic Theatre, 1020 N. Howard St.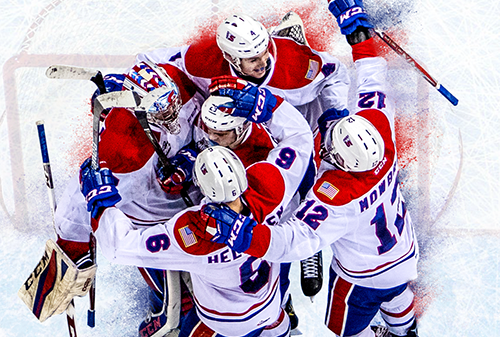 See all events for
February 23rd
Spokane Chiefs vs. Prince George Cougars
With plenty of casual restaurants, not to mention some amazing pub food, Inlander Restaurant Week doesn't have to be fancy. So put on your red, white and blue and cheer on the Chiefs as they take on the Prince George Cougars. Feb. 23; 7:05 pm; $10-$35; Spokane Arena, 720 W. Mallon Ave., spokanechiefs.com
---
Don't Dress for Dinner
While Bernard's wife is away, he plans a romantic weekend with his mistress. He invites along an alibi in the form of his best friend as well as a cook. When his wife refuses to leave, everyone assumes a role in the charade. An evening of hilarious confusion ensues as everyone improvises at breakneck speed. Feb. 23-25; Fri-Sat at 7:30 pm and Sun at 2 pm; $12-$15; Ignite Community Theatre, 10814 E. Broadway Ave., Spokane Valley
---
VDay Spokane 2018: The Vagina Monologues
This year marks the 20th anniversary of VDAY, a global activist movement to end violence against women and girls. Spokane joins the global effort with a three-day event including live music, silent auction, wine, baked goods, and a reading of the monologues. Proceeds benefit the YWCA of Spokane. Feb. 23-24 at 7:30 pm and Feb. 25 at 5 pm; $15; Performance at 165 S. Howard.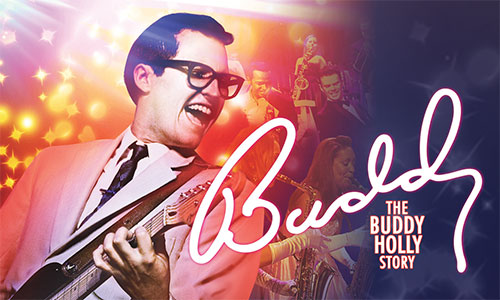 See all events for
February 24th
Buddy: The Buddy Holly Story
Now in its 27th amazing year, the "world's most successful rock 'n' roll musical" continues to thrill audiences around the world. Buddy opened in London's West End in 1989, and has been seen on Broadway and throughout the world by more than 22 million people. Buddy tells the story of Buddy Holly through his short yet spectacular career, and features the classic songs, "That'll be the Day," "Do Not Fade Away," "Oh Boy," and Ritchie Valens' "La Bamba" and many more. Feb. 24; 7:30 pm; $52; INB Performing Arts Center, 334 W. Spokane Falls Blvd.; wcebroadway.com
---
Vienna, City of Dreams with the Ahn Trio
The internationally-celebrated Ahn Trio performs Mark O'Connor's "Triple Concerto" with Lucia Ahn on piano, Angella Ahn on violin, and Maria Ahn on cello. Concert program also includes Schubert's last symphony, deeply rooted in Viennese tradition, and Hummel's take on the popular Austrian folk tune, "Ach Du Lieber Augustin." Feb. 24 at 8 pm and Feb. 25 at 3 pm. $17-$60; Martin Woldson Theater at The Fox, 1001 W. Sprague Ave.
---
Jim Brickman Live in Concert
The hit-making songwriter is the best-selling pianist of our time, earning 21 number one albums and 32 top 20 radio singles. Brickman is known for his distinctive style and captivating live performances. This show, titled Pure Piano will center around the greatest hits. Feb. 24 at 8 pm; $35-65; Bing Crosby Theater, 901 W. Sprague Ave.; ticketswest.com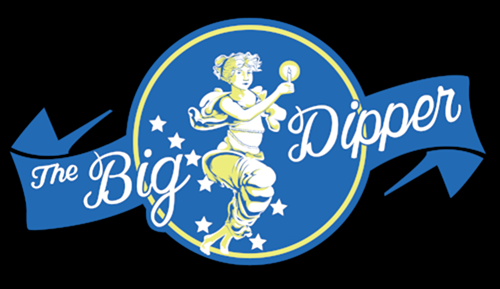 See all events for
February 25th
The Magic Beans, Yak Attack, Icky Business
The Magic Beans have been making big waves in their home state of Colorado for some time now, with their unique genre-blending sound and exciting shows. Their annual Beanstalk Festival is also becoming quite the destination for the scene, growing in size and talent with each passing years. At the core of it all, Beans shows are a dance party, with an emphasis on original songwriting and extended segments of improvisation. Feb. 25; 7:30-11:30 pm;  $9; The Big Dipper, 171 S. Washington St.

See all events for
February 26th
Gonzaga Symphony Orchestra with Pascal Roge
Conductor Kevin Hekmatpanah and the Gonzaga Symphony Orchestra welcome piano soloist Pascal Roge for a program featuring works by Schumann and Saint-Saens. Feb. 26; 7:30-9 pm; $12-$15; Martin woldson Theater at The Fox, 1001 W. Sprague Ave.; foxtheaterspokane.org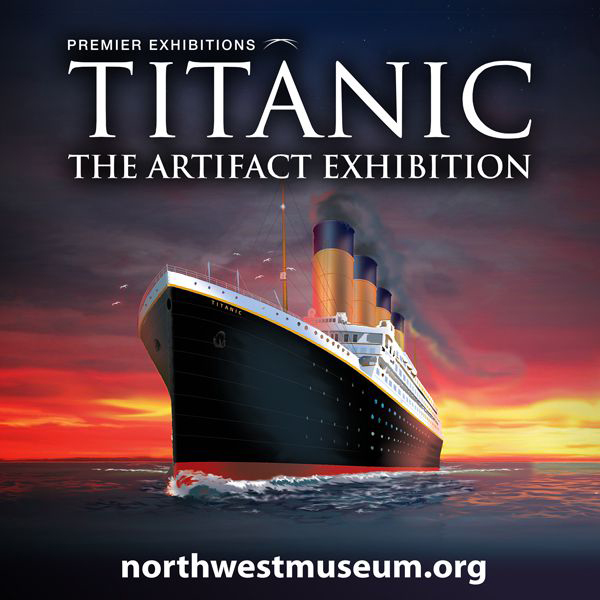 See all events for
February 27th
Titanic: The Artifact Exhibition
This blockbuster exhibit takes visitors on a journey back in time to experience the legend of Titanic through more than 120 real artifacts — perfume from a maker who was traveling to New York, china etched with the White Star Line logo, pieces of the ship itself — all recovered from the ocean floor. The objects, along with room re-creations and personal stories, offer haunting, emotional connections to lives abruptly ended or forever altered. Through May 20; Tue-Sun 10 am-5 pm (Thu until 8 pm). $18/adults, $16/seniors, $10/ages 6-17, $13/college students w/ID; Northwest Museum of Arts & Culture, 2316 W. First Ave.; northwestmuseum.org
---
Tuesday Trivia
What goes better with a delicious three-course Inlander Restaurant Week than trivia? Fill your belly, and then show what you know at Tuesday Night Trivia at The Backyard Public House, hosted by Colin Burk. Feb. 27; 8 pm; The Backyard Public House, 1811 W. Broadway Ave.; backyardspokane.com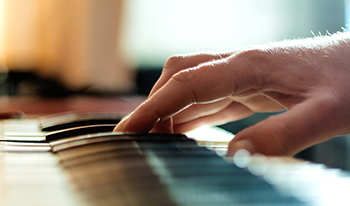 See all events for
February 28th
Dueling Pianos featuring Christian Raxter & Steve Ridler
Put in your requests and belt out your favorites alongside dueling pianists Christian Raxter and Steve Ridler at this downtown Spokane night club. Feb. 28; 8:30 pm; The Ridler Piano Bar, 718 W. Riverside Ave.; ridlerpiano.bar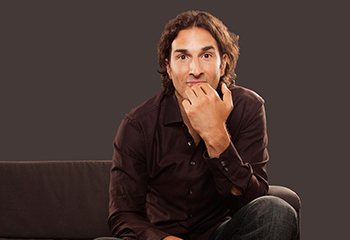 See all events for
March 1st
Gary Gulman at Spokane Comedy Club
Originally from Boston, Gary has been a scholarship college football player, an accountant, a barista, a doorman, a waiter and a high school teacher. Now he's a popular touring comic and one of only a handful to perform on every single late night comedy program. March 1; 8 pm; $18-$28; Spokane Comedy Club, 315 W. Sprague Ave.; spokanecomedyclub.com
---
Queensrÿche
Work off your three-course Inlander Restaurant Week meal banging your head to Queensrÿche. The 80's heavy metal band known for its theatrical live performances, is bringing its electrifying heavy metal sound to Northern Quest's Pend Oreille Pavilion. March 1; 7:30 pm; $35-$65; Northern Quest Casino, 100 N. Hayford Rd., Airway Heights; northernquest.com/entertainment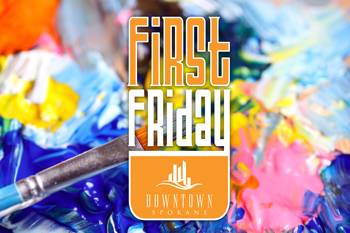 See all events for
March 2nd
First Friday
Art galleries and businesses across downtown Spokane and beyond host monthly receptions to showcase new displays of art. Receptions held the first Friday of the month, from 5-8 pm. Additional details at firstfridayspokane.org; Free.
---
Steve Jessup at Spokane Comedy Club
Steve popped into focus when his drunken arrest videos on his riding lawn mower and a scissor lift turned him into well-known personality. Some 50 million views later, he decided to start doing a weekly show from his shop called "Whiskey Weed Women." March 2 at 8 pm; March 3 at 7 pm and 9:30 pm. $15-$23; Spokane Comedy Club, 315 W. Sprague Ave.; spokanecomedyclub.com
---
2.0 (Two Point_Oh)
A pioneering software mogul makes headlines one last time when his private jet plunges into the Pacific. Months later, his grief-paralyzed widow Melanie discovers his greatest creation: a virtual-reality simulation of himself that he masterminded before his demise. March 2-25; Thu-Sat 7:30 pm; Sun 2 pm; $27; Spokane Civic Theater, 1020 N. Howard St.; spokanecivictheatre.com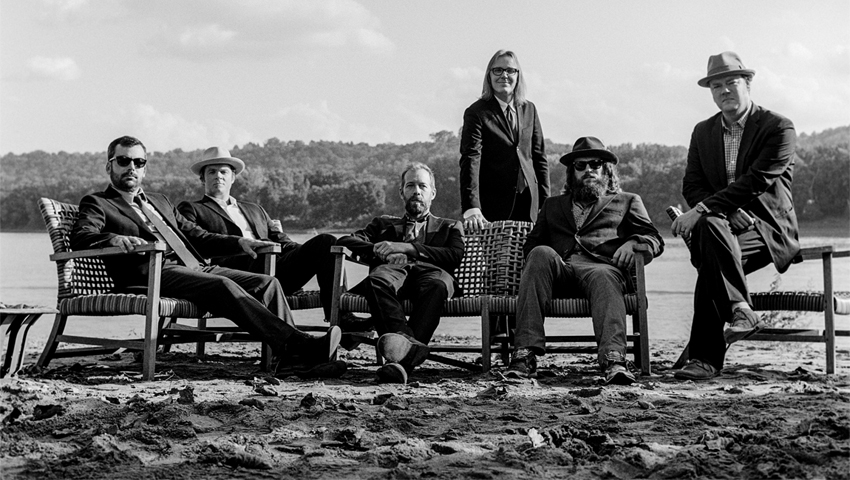 See all events for
March 3rd
Steep Canyon Rangers with the Spokane Symphony
The Steep Canyon Rangers are modern bluegrass music's hard-charging innovators, with Nicky Sanders' gale-force fiddle breakdowns and Mike Guggino's blistering mandolin solo. This North Carolina band earned a Grammy Award for Best Bluegrass Album in 2013. March 3; 8-10 pm; $39-$86; Martin Woldson Theater at the Fox, 1001 W. Sprague Ave.; spokanesymphony.org
---
Sip of Beverly's
Great food deserves great wine, so celebrate the last night of Inlander Restaurant Week at the Sip of Beverly's — an introductory wine class and tasting event with Beverly's Sommelier Trevor Treller. Interactive sessions include appetizers and featured wines at discounted bottle prices. March 2; 3 pm;  Ages 21+; $25; Beverly's at the Coeur d'Alene Resort, 115 S. Second St.; 208-765-4000
STAY & PLAY
Check out these exclusive Inlander Restaurant Week Hotel Specials!