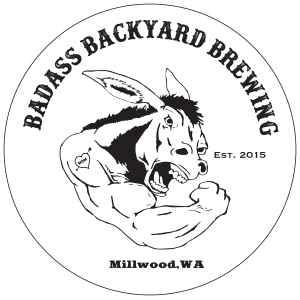 BADASS BACKYARD BREWING
DRINK LOCAL PARTNER:

  BREWERY
Hobby Gone Wild!
Starting out on a homebrew system in the backyard, Badass Backyard Brewing is a hobby gone wild! We love high quality beers and if you do too, you've come to the right place! Our beers are all hand-crafted, brewed in-house and we have several beers to choose from. Our mission is quality before quantity, and to have a blast doing it.