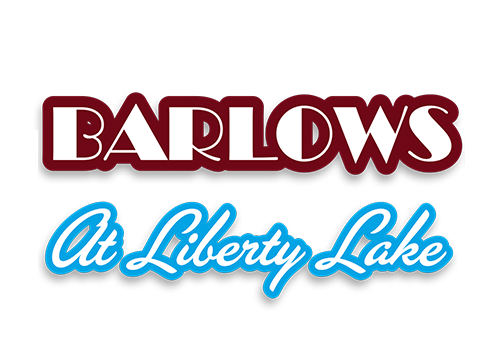 Family oriented serving breakfast, lunch and dinner with full lounge.
CUISINE: American
1428 N. Liberty Lake Rd.
Liberty Lake, WA
509.924.1446
Open Mon – Sun
First Course
Mahi Mahi Tacos
Fresh mahi on housemade slaw topped with chipotle aioli, lime, fresh mango salsa, served on corn tortillas. |GF
Citrus Spinach Salad
Sliced mandarin oranges, feta cheese, dried cranberries, red onion, house-roasted sweet and spicy pecans on a fresh bed of baby spinach and tossed in spicy citrus vinaigrette. 
Classic Caesar Salad
Fresh chopped romaine tossed in Caesar dressing and topped with Parmesan cheese and housemade croutons.
Second Course
Cajun Fetuccini
German sausage, chicken and prawns with peppers, onions, and spicy Cajun sauce served with garlic bread and topped with parmesan cheese. 
Homemade Meatloaf
Old world meatloaf made from scratch and served with mashed potatoes and seasonal vegetables topped with brown gravy. 
Handcut Beef Stroganoff
Local choice sirloin steak sauteed with mushrooms, onions, and garlic in a rich beef sauce topped with creme fraiche over egg noodles.
Third Course
Homemade Brownie Ala Mode
Decadent fudge brownie drizzled with chocolate sauce and served with a scoop of vanilla ice cream. 
New York Cheesecake
Classic New York-style cheesecake topped with housemade strawberry compote and a dash of whipped cream. 
Sticky Toffee Pudding Cake
Rich toffee cake drizzled in chocolate sauce and caramel and a dash of whipped cream.
No-Li Brewhouse
Amber Ale $4.50