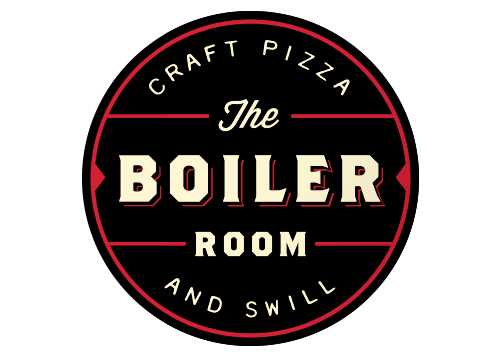 Five Mile's wood-fired kitchen and tap house.
CUISINE: Pizza
509.863.9213
6501 N. Cedar
Spokane, WA
Open Mon-Sun
First Course
Mediterranean Bruschetta
Toasted baguette sliced with fig jam, prosciutto, goat cheese and arugula. 
Stuffed Pork Tenderloin
Four slices of mushroom-stuffed pork tenderloin with a pork and red wine jus lie. 
Tomato Basil Soup
Boiler Room's signature creamy tomato basil soup garnished with simple pesto and shredded parmesan |GF 
Second Course
Margherita Pizza
Pomodoro sauce, cherry tomatoes, fresh mozzarella and finished with basil. |V 
Carnivore Pizza
Pomodoro sauce, pepperoni, Kansas City bacon, prosciutto, prime rib, house cheese blend and Parmesan. 
Black Pepper Chicken Pizza
Black pepper sauce, chicken, red onions, crimini mushrooms, house cheese blend, topped with Parmesan and finished with mixed herbs.
Third Course
Baked
Housemade Butterfinger brownie warmed in our wood-fired oven with a Dry Fly Whiskey caramel sauce. Topped with whip cream. |V
Chilled
Mixed berry compote served over your own personal housemade cheesecake with a graham cracker crust. |V
Torched
Wood fired caramelized creme brûlée with blueberry ginger sauce. |V |GF
Iron Goat Brewing
Paul's Pale Ale. $6
Dry Fly Raspberry Collins
Dry Fly Gin, raspberries, splash of sweet-and-sour and topped with club soda. $8
Ginger Fly
Dry Fly Washington Wheat Whiskey, Domaine de Canton ginger liqueur, sweet-and-sour and topped with club soda. $9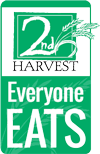 The Boiler Room is a proud participant of Everyone Eats! Diners will be able to add a donation to Second Harvest to their Inlander Restaurant Week receipt.