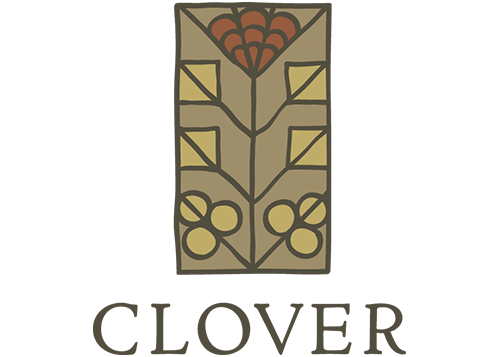 Thoughtful food, fine cocktails, gracious hospitality.

CUISINE: Northwest
509.487.2937
913 E. Sharp Ave.
Downtown Spokane
Open Mon-Sun
First Course
Caesar Salad
Romaine lettuce, Pecorino-Romano, housemade croutons, Caesar dressing
* Add three prawns for $7
Clover Salad
Mixed greens, Pecorino-Romano, spiced candied pecans, citrus vinaigrette |GF
* Add smoked salmon for $6
Cream of Mushroom Soup
Chevre and wild mushroom duxelles, truffle creme fraiche 
Second Course
Wild Mushroom and Winter Squash Chilaquiles
Mole guajillo, green-tea black beans, chevre, Oaxaca and cotija cheese, caramelized onion, arugula, crisp corn tortilla, pickled avocado salsa |V
* Add on poached egg for $3
Semolina Crusted Oregon Rockfish
Truffled celery root and sweet potato puree, savory rye bread pudding with pancetta and kale, tart cherry-fennel compote, fried leek 
Grilled Kurobuta Pork Loin
Pear and parsnip puree, roasted fingerling potatoes, braised Belgian endive, honey red-wine reduction 
Third Course
Liz's Chocolate Cheesecake
Dark chocolate, chocolate wafer crust, candied cocoa nibs, white chocolate creme anglaise 
Caramel Apple Bread Pudding
Brioche baked with vanilla custard and spiced apples, whipped cream, cinnamon caramel
* add pomegranite ice cream for $3
Lemon Chamomile Sorbet
|GF|DF
Skidmore Golden Stonefly
Dry Fly Vodka, Cocchi Americano, honey, lemon and Skidmore honey-ginger bitters. A slight twist on a Clover favorite created for Spokane's Dry Fly Distilling by Kristy Gamble. A perfectly balanced drink that stands alone, or pairs perfectly with all of Clover's Restaurant Week dishes! $10
Maryhill Clover House Wines
Meritage Red Blend or Chardonnay. $9 glass/$34 bottle
Roast House Irish Coffee
Enjoy a nightcap in Clover's perfectly made Irish Coffee. Roast House's 423 blend mixes perfectly with Jameson Irish Whiskey, sugar and house made heavy whip to top it off. $8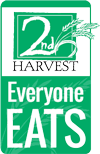 Clover is a proud participant of Everyone Eats! Diners will be able to add a donation to Second Harvest to their Inlander Restaurant Week receipt.