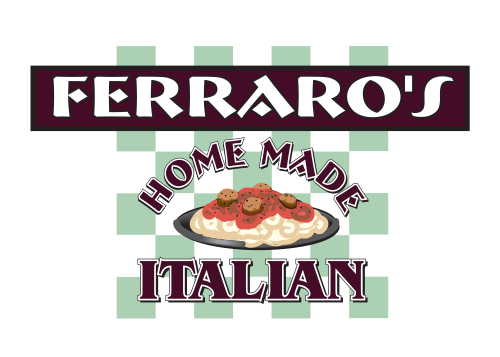 Family owned and operated, authentic Italian Eatery
CUISINE: Italian
509.928.2303
11204 E. Sprague
Spokane Valley, WA
509.325.7443
3022 N. Division St.
Spokane, WA
Menu served Monday-Sunday, 11am-Close
First Course
Fried Ravioli
Sausage stuffed breaded ravioli, fried and served with a side of our house marinara.
House Salad
Fresh cut iceberg lettuce topped with red onions, pepperoncini, tomatoes and olives. GF V
Minestrone Soup
Made from scratch daily, our minestrone is made with onions, crushed tomatoes, green beans, red beans, peas, carrots, potatoes and a splash of our marinara!
Second Course
Baked Lasagna
Made fresh daily with our homemade meat sauce, ricotta cheese, and mozzarella, layered high and baked to perfection!
Chicken Fettuccine
Grilled chicken, sliced and placed on fettuccine Alfredo.
Meatball and Sausage with Spaghetti
One homemade meatball with one New York-style sausage served with spaghetti and marinara.
Third Course
Creme Brulee
Vanilla creme brulee toasted to perfection!
Spumoni Ice Cream
Cherry, pistachio, and chocolate ice cream all in the same bowl!
Homemade Tiramisu
Made in house daily. Homemade cream layered in lady fingers and topped with coco powder.
V: Vegetarian item   |   VA: Vegetarian alternative available - ask your server
GF: Gluten Free item   |   GFA: Gluten Free alternative available - ask your server
Latah Creek Barbera 2016 
Dark, wonderful ripe berry characters! $9
Latah Creek Pinot Gris 
Double Gold winner! Hints of peach, meyer lemon and honey. $7
No-Li Corner Coast Ale 
Hints of citrus with Mosaic, Citra and Comet Hops 4.8% $6