The Restaurant by Hotel RL
Our onsite restaurant features a Pacific Northwest inspired menu.

CUISINE: American
509.326.8000
303 W. North River Dr.
Downtown Spokane, WA
Open Mon-Sun
First Course
Crispy Onion Rings
Beer-battered sweet onions with chipotle crema. |V
Black Truffle Popcorn
Popped corn with black truffle oil and flake sea salt. |GF|V|DF
Boneless Sriracha Wings
Crispy chicken wings tossed in a honey Sriracha sauce. |DF
Second Course
Grown Up Mac and Cheese
Cavatappi pasta with smoked gouda, cheddar and bechamel. Topped with buttery bread crumbs. |V
* Add bacon $4; Add grilled chicken $6
RL Ultimate Burger
House blend half-pound beef burger. Cheese, lettuce, tomato and red onion. Served with fries and a pickle.
* Add Bacon $2
Trout Fish and Chips
River City Ale-battered red trout with gherkin tartar sauce and Ol' Bay Fried House Potato Chips. 
Third Course
Red Velvet Fritters
Powdered sugar, cream cheese icing and sea salt. 
Mini Huckleberry Crumb Sundae
Milk Bottle huckleberry ice cream, with whipped cream and cookie nut crumble. 
Two Scoops
Milk Bottle ice cream! Ask your server about flavors. 
River Walk Sunset
Dry Fly Vodka, lemon, pink grapefruit, St. George raspberry. $9
Barrister Winery Rough Justice
Red blend. $9
No-Li Brewhouse
Jet Star IPA. $5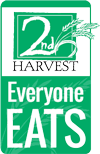 The Restaurant at Hotel RL is a proud participant of Everyone Eats! Diners will be able to add a donation to Second Harvest to their Inlander Restaurant Week receipt.