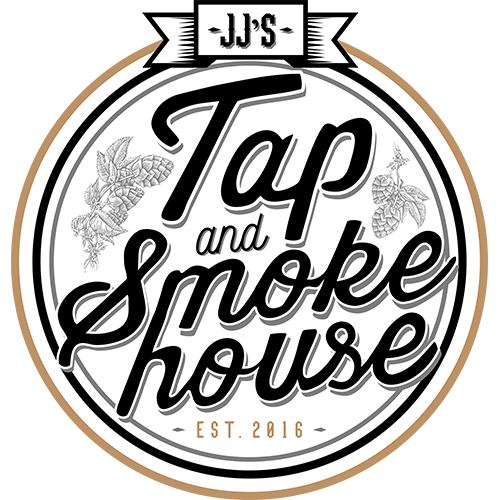 JJ's is a locally owned, family-friendly BBQ & grill with 26 draft beers.

CUISINE: Barbecue
Spokane| North 
509.467.4267
8801 N. Indian Trail Rd. | Spokane, WA
Monday-Friday 11am-Close | Saturday & Sunday 8:30am-Close
First Course
Tri-Tip Stout Strew | Slow roasted tri-tip beef, onions, carrots, celery and Yukon gold potatoes, all braised in local stout beer. Served with a jalapeño cheddar drop biscuit.
---
Pub Pretzel with Beer Cheese Sauce | Housemade pretzel baked to perfection. Served with our scratch-made beer cheese sauce. |V
---
Pick Your Poison  | Choose from our wide variety of locally produced beer, wine or still spirits.
Second Course
Barbecue Beef Brisket Sandwich | Slow-cooked beef brisket, Dry Fly Whiskey barbecue sauce, coleslaw and crispy onion straws served on Petit Chat's brioche bun with our housemade tater tots.
---
St. Louis-style Barbecue Ribs | Served with a smoky mac and cheese and slow-roasted barbecue baked beans.
---
Bison Burger | Montana-raised bison patty, topped with bleu cheese, caramelized onion, demi-glace, garlic aioli, lettuce and tomato. Served with your choose of garlic fries, sweet potato or steak fries.
Third Course
Dirty Snow Ball | Our signature dessert. Coffee flavored ice cream rolled in Heath Candy Bar crumbles drizzled with chocolate sauce and whipped cream topping.
---
Fresh Baked Brownie | Topped with vanilla bean ice cream and caramel sauces. |V
---
The Adult Root Beer Float | "Best Damn Root Beer" and two scoops of vanilla bean ice cream served in a frosty mug.
Local Pint  | Any local draft beer $4
Cucumber Tonic  | Dry Fly gin, muddled cucumber and limes, tonic. $7.50
Old Fashioned  | Dry Fly whiskey, bitters, raw sugar and a twist of orange. $8