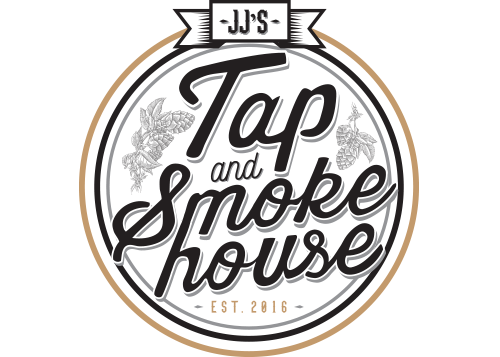 Family friendly, locally owned neighborhood BBQ restaurant with 22 taps.

CUISINE: Barbecue
509.467.4267
8801 N. Indian Trail Rd.
North Spokane
Open Mon-Sun
First Course
Perry St. Clams
1/2 lb of fresh clams sautéed with PSB N.W. pale ale, butter, garlic, shallots, cherry tomatoes and De Leon's chorizo. Served with garlic toast.
Potato Bacon Corn Chowder
A cup of creamy potato bacon PSB corn chowder with smoked ham, served with a buttery dinner roll.
* Add $2 for a bowl
Charbroiled Caesar Salad
Fresh grilled romaine lettuce, parmesan cheese, Caesar dressing, house baked rye garlic croutons and a charbroiled  lemon wedge
* Add smoked chicken $2
Second Course
Smoked BBQ Beef Brisket
Certified local Angus beef brisket, smoked low and slow for 12+ hrs. Served with PSB BBQ sauce, skillet baked cornbread topped with jalapeño honey butter and macaroni and cheese.  |DF
* Try with PSB Citra Dust IPA $2.50
1/2 Rack St. Louis Style BBQ Ribs
Six meaty pork ribs smoked low and slow over NW apple wood. PSB BBQ sauce, fresh apple coleslaw and smoked BBQ beans. 
* Try with PSB Fruit Sour 8 oz $2.50
8 oz Choice Top Sirloin
Local Angus beef, topped with mushroom demi-glace, bleu cheese crumbles and crispy fried onions. Served with garlic mashed potatoes and grilled asparagus. 
* Try with PSB NW Pale 8 oz $2.50
Third Course
Doma Chronic Coffee Sundae
PSB Doma Chronic Coffee Nitro Porter with a scoop of vanilla ice cream, topped with a Dry Fly whiskey caramel sauce and crispy bacon bits. 
* Non-alcoholic option available no charge
German Chocolate Cake
Fresh sliced German chocolate cake, made with a PSB Porter chocolate ganache sauce.
* Try with Doma Porter, add 8 oz pour $2
Scratch-Made Bread Pudding
Bread pudding, served with a scoop of Tillamook French vanilla ice cream and fresh mint. 
* Try with PSB Fruit Sour, add 8 oz pour $2
PSB of your choice
1 pint of any Perry Sreet craft beer only $5
The Fly Fish
Dry Fly Triticale whiskey, fresh basil, lemon juice, simple syrup and strawberry puree. $7.50
RazzKan
Dry Fly vodka, fresh lemon juice, raspberry liqueur, splash of soda water. $7.50