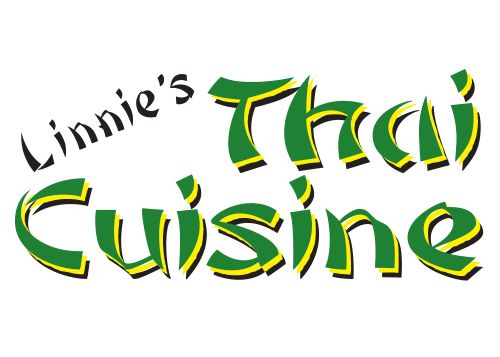 Created from scratch with the freshest ingredients with your health in mind.

CUISINE: Thai
509.838.0626
1301 W. Third
Downtown Spokane
Open Mon-Sun
FIRST COURSE
Egg Rolls
Deep-fried delicious egg rolls. Choose between veggie or pork. Served with sweet chili sauce.  |V|DF
Cream Cheese Wontons
Finely chopped onions, bell peppers and cucumbers mixed into cream cheese, stuffed into a wonton wrapper and deep-fried. Served with sweet chilli sauce.   
Thai Pork Dumplings
Seasoned pork within an open-faced wonton, served crispy or steamed  |DF
SECOND COURSE
Pra Rum Long Song
Stir-fried chicken with spinach and topped with our delicious house peanut sauce. May substitute with tofu instead of chicken.  |V
Phad Thai
Stir-fried rice noodles with egg, bean sprouts, onion and your choice of protein (chicken, beef, pork, tofu). Topped with peanuts and a lime. |GF
Thai Fried Rice
Your choice of protein (chicken, beef, pork, or tofu) stir-fried with egg, broccoli, cabbage, tomatoes, cucumbers, pineapple and seasoned rice.  |GF
THIRD COURSE
Coconut Ice Cream with Black Rice
Coconut ice cream topped with warm black rice, caramel and coconut milk.   
Thai Fried Bananas with Coconut Ice Cream
Deep-fried Thai bananas served with coconut ice cream, caramel and coconut milk.   
Huckleberry Heaven
Vodka, huckleberry syrup, cream and soda. 
* Non-alcoholic version available
Townshend Cellar Red Table Wine
$5
Twelve String Brewing
Batch 201 IPA. $5
Dry Fly Vodka Cocktail
$5