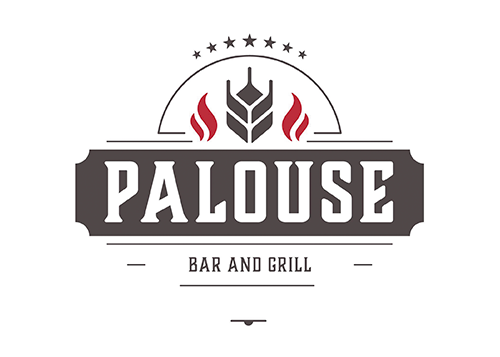 we are a locally owned restaurant known for our great food.
CUISINE: Gastropub
509.309.2966
2912 E. Palouse Hwy.
South Spokane
Menu served Monday-Sunday, 11am-9pm
First Course
Cougar Gold Fondue Bread Bowl
Grilled chicken and vegetable skewers presented with Cougar Gold cheese fondue in an individual bread bowl.
Roasted Beet Salad
Roasted beets, pickled fennel, candied walnuts, crumbled goat cheese, and apricot vinaigrette on a charred head of romaine lettuce. GF V
* Add grilled chicken $4
Drunken Mussels
Australian green lip mussels, leeks, organic carrots, and andouille sausage simmered in No-Li Born & Raised IPA beer.
Second Course
Chicken and Waffles
Buttermilk-fried chicken breast and Belgian waffles smothered with a spiced maple and bourbon cream sauce.
Roasted Vegetable Pizza
Cauliflower pizza crust topped with an array of roasted vegetables, smoked tomato basil sauce, goat cheese, Parmesan cheese, and balsamic gastrique. GF V
Whiskey Peppercorn Coulotte Steak
Seasoned and fired broiled to your specifications. Accompanied with Cougar Gold mashed potatoes, and Dry Fly Wheat Whiskey peppercorn reduction.
Third Course
Lavender Panna Cotta with Fresh Berries
Light Italian custard accented with Lavender. Presented with fresh berries and a sprig of mint. GF
Apple Tart
Fresh baked apple tart topped with a rich caramel sauce, whipped cream, and Cougar Gold cheese crisp. 
* Add on a scoop of vanilla bean ice cream $2
Tuxedo Bread Pudding
White and dark chocolate bread pudding. Finished with vanilla bean ice cream and Dry Fly Vodka-flamed strawberries.
No-Li Born & Raised IPA 
Big, bold, copper-colored ale. $7
Latah Creek Huckleberry Wine 
The subtle blueberry flavors of the wild huckleberry draw out the sweet fruit and spice. $7
The Palouse Mule 
Locally made Dry Fly Vodka muddled with blueberries and limes topped with ginger beer. $7
V: Vegetarian item   |   VA: Vegetarian alternative available - ask your server
GF: Gluten Free item   |   GFA: Gluten Free alternative available - ask your server