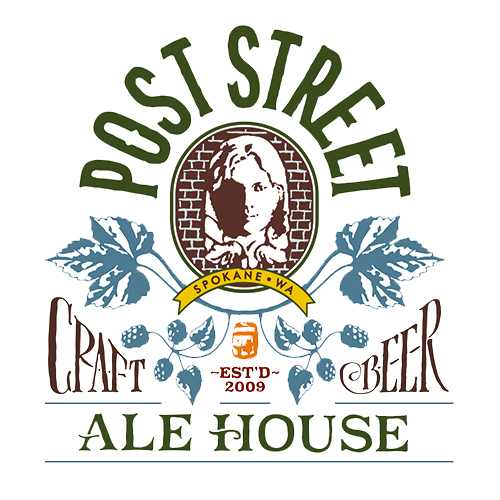 Designed with casual family dining and classic comfort food in mind.

CUISINE: American
Spokane | Downtown
509.789.6900
1 N. Post
Daily, 7am-close
First Course
Drunken Clams | Steamed clams in a lager broth, red onions, parsley, oregano, chili flake and garlic. Served with fresh bread.
---
Gorgonzola Salad | Craisins, candied pecans, sliced apples and a leafy green spring mix tossed with a Gorgonzola vinaigrette, topped with red onions and Gorgonzola crumbles. |V
---
Fried Oysters | Oysters lightly breaded and fried, served with a chili aioli and our housemade tartar sauce.
Second Course
Seafood Carbonara | Shrimp and scallops sautéed with pancetta, mushrooms and onions tossed in a lemon cream sauce and penne pasta. Served with a side of fresh bread.
---
Pork Flank Steak | Tender pork flank brisket seared and served with an apple, bacon, walnut and sweet potato hash.
---
Marinated Beef Medallions | Marinated beef shoulder tenderloin medallions, served with rustic red potato mash and vegetables.
Third Course
Local Pint  | Choose a pint from one of six local breweries on tap.
---
Sample Paddle | Choose to sample three of our six local beer offerings.
---
Arbor Crest Wine | Choose a glass of Arbor Crest's Cabernet Sauvignon, Merlot, Chardonnay, or Riesling.
See our third course offerings or your server for Drink Local options