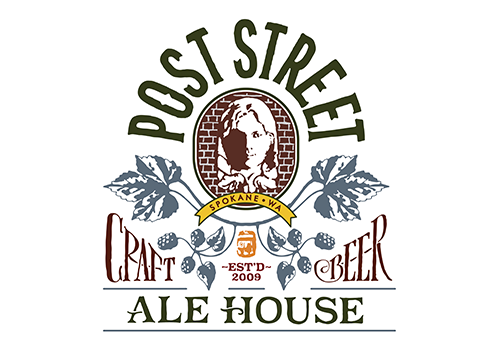 Designed with casual family dining and classic comfort food in mind.

CUISINE: American
509.789.6900
1 N. Post
Downtown Spokane
Open Mon-Sun
First Course
Drunken Clams
Steamed clams in a lager broth with garlic, red onion, parsley, oregano, and chili flake. Served with fresh house garlic bread. 
Pineapple Mango Gorgonzola Salad
Craisins, candied pecans, red onions and gorgonzola, on a bed of Arcadian spring mix. Accompanied by a tangy pineapple mango vinaigrette.  |GF|V
Bacon Cheddar Croquettes
Crispy bites filled with creamy potato, bacon, cheddar, and chives, served with a Fletcher's chili ranch sour cream. 
Second Course
Kentucky Bourbon Beef Medallions
Grilled beef medallions with a bourbon glaze topped with onions and mushrooms served with roasted corn succotash, and cream ale green chili cheddar hushpuppies. 
Bloody Mary Pork Flank Steak
Marinated Pork Flank Steak accompanied with a medley of shrimp and spicy Bloody Mary vegetables. 
Chicken Carciofi Penne Pasta
Sundried tomatoes, marinated artichoke hearts, mushrooms, red onions, and grilled chicken tossed with penne pasta in a garlic cream sauce, served with fresh house garlic bread.   
Third Course
Local Pint
Choose a pint from one of six local breweries on tap, including No-Li Brewhouse, Orlison Brewing, River City Brewing, and Iron Goat Brewing.   
Sample Paddle
Choose to sample three of our six local beer offerings.   
Arbor Crest Wine
Choose a glass of Arbor Crest's Cabernet Sauvignon, Merlot, Chardonnay, or Riesling.
* Ask your server if you'd like to request a non-alcoholic third course.
Local Pint
26 beers on tap, showcasing the region's local craft beers such as No-Li Brewhouse, Orlison Brewing, River City Brewing, Iron Goat Brewing and Waddell's Brewpub. $5.50-$8