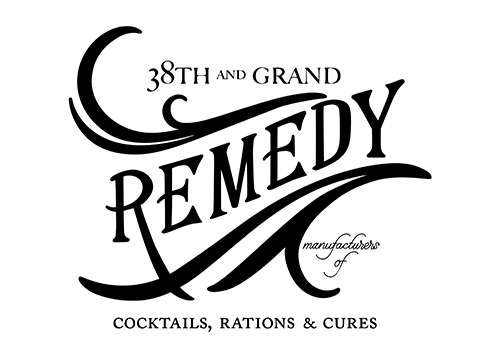 South Hills' cure to the common dining experience.

CUISINE: Gastropub
509.443.3730
3809 S. Grand Blvd
South Spokane
Open Mon-Sun

First Course
Sweet Chili Cilantro Wings
House apple-wood-smoked wings tossed in a savory sweet chili cilantro sauce.|GF 
Tuna Poke
Asian marinated yellowfin tuna on a bed of arugula with english cucumbers avocado and side baguette.
Smoked Salmon Boat
House-smoked wild sockeye, lemon caper cream cheese, served on boats of endive and topped with fresh herbs.|GF 
Second Course
Chili Verde
Pork shoulder, tomatillos, poblanos and chicken stock, seared and simmered, served over Spanish rice, finished with Sriracha creme fraiche and cilantro. |GF
Remedy Burger
Seared ground chuck, caramelized onion, double-smoked bacon, medium white cheddar, romaine, fresh tomatoes, barbecue aioli, served on a brioche bun. 
Eggplant Parmesan
Lightly breaded eggplant in a hearty red tomato sauce, topped with shaved Parmesan, shredded mozzarella and basil chiffonade. 
Third Course
"Pear"adise
Sherry poached pear, salted caramel, candied walnuts, wrapped in phyllo dough and topped with honey and chocolate. |V 
Brookie
Lovechild of chocolate chip cookie and brownie, served warm with vanilla bean ice cream. 
Cheesecake
Housemade huckleberry cheesecake with a graham cracker crust. |GF
Iron Goat Brewing
Trashy Blonde Ale. $6
The Lenox
Dry Fly Vodka, lemon juice, simple syrup, muddled sage, basil and fresh jalapeño. $9
Old Fashioned
Dry Fly Triticale Whiskey, Skidmore's orange bitters, Angostura bitters, orange peel and Bordeaux cherry. $10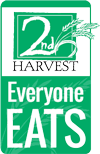 Remedy is a proud participant of Everyone Eats! Diners will be able to add a donation to Second Harvest to their Inlander Restaurant Week receipt.