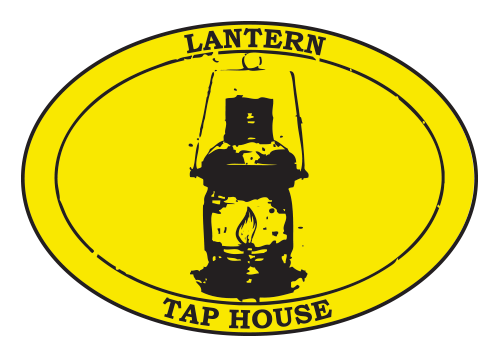 Neighborhood pub with a focus on craft beer and scratch-made food

CUISINE: American
509.315.9531
1004 S. Perry
Spokane, WA
menu served Monday-Sunday, 11am-9pm
First Course
Cranberry Apple Salad
Mixed greens tossed with apple slices, cranberries, chopped bacon, red onion and a house-made honey mustard dressing. GF
Hot Reuben Dip with Crostini Toasts
All the flavors of the classic sandwich baked into a cheesy dip and served with marble rye crostini toasts.
Balsamic and Goat Cheese Sweet Potato Fries
Lantern sweet potato fries topped with goat cheese and a balsamic glaze drizzle. V
Second Course
Famous Fish and Chips
Lantern's famous fish and chips with hand-cut cod lightly dipped in an Iron Goat Brewing lager batter and fried to a golden crisp. Served with hand-cut pub fries and house tartar. 
* Add slaw for $1
Lantern Meatball Sandwich
Hand-formed beef/pork meatballs with a zesty marinara, melted provolone cheese and Italian seasonings stuffed into a toasted split-top roll. Served with hand-cut pub fries and fry sauce. VA 
* Substitute falafel balls for vegetarian option.
Classic Chicken Pot Pie
Scratch-made chicken pot pie with a golden flaky biscuit loaded with a buttery creamy chicken pot pie filling with chicken breast, mixed vegetables and herbs. Classic comfort food!
Third Course
Red Velvet Whoopie Pie
Soft, rich red velvet cake sandwiching a creamy and sweet buttercream filling. So good! V
* Add scoop of ice cream for $2
Mint Oreo Layered Dessert
Layers of crushed mint chocolate Oreo, creamy chocolate and whipped cream sprinkled with a mint chocolate Oreo topping. V
* Add coffee $2; Add Irish coffee $7
Chocolate Covered Champagne Strawberries
Strawberries soaked in champagne and dipped in a silky chocolate. The chocolatey snap gives way to a bubbly, juicy berry. GF V VA
* Add glass of Champagne for $5
V: Vegetarian item   |   VA: Vegetarian alternative available - ask your server
GF: Gluten Free item   |   GFA: Gluten Free alternative available - ask your server
Iron Goat Brewery 
Rotator Pint $5
Springtime Lemonade 
Locally made Dry Fly Vodka, seasonal berry simple syrup and fresh squeezed lemons shaken and served over ice with a sugar rim. $9.5
One Tree Cider 
Rotator Pint $5