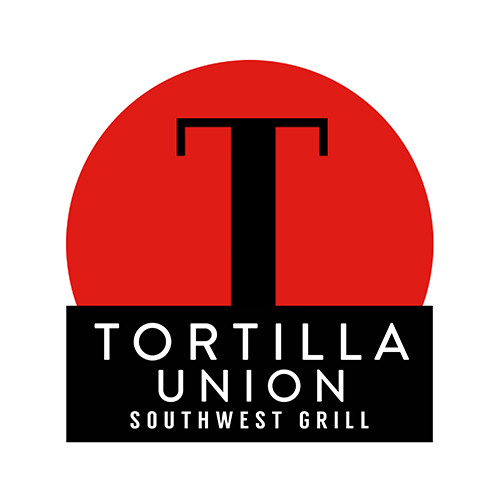 Southwestern, Mexican and Baja grill.

CUISINE: Southwest
Spokane | Downtown
509.381.5162
River Park Square, 808 W. Main | Spokane, WA
Open daily at 11am
First Course
Southwestern Caesar Salad | Crisp romaine lettuce tossed with cotija cheese, roasted corn, crisp tortilla strips, shaved manchego cheese and a spicy chipotle Caesar dressing.
---
Smoked Watermelon Mélange | Smoked watermelon paired with shaved green onions, cilantro, sliced cucumber, shaved jicama, and toasted pumpkin seeds, tossed with lime juice and citrus salt. |GF
---
Union Guacamole | Fresh avocados, red onion, jalapeños, cilantro, lime juice, diced tomatoes and cotija cheese served with fresh corn tortilla chips.
Second Course
Union Ribs | Baby back ribs slowly cooked with Hatch chiles and brown sugar, then finished with a chipotle-citrus barbecue sauce. Served with sweet potato bacon hash.
 | *Wash them down with a Double Paloma $9
---
Barbacoa Enchiladas | Slow-braised spicy brisket with manchego cheese wrapped in corn tortillas, then topped with a ranchero sauce and cilantro-lime emulsion. Served with jicama slaw. |GF
 | *Pairs great with our Floral Arrangement cocktail $7
---
Southwestern Burrito | A flour tortilla filled with your choice of green chile chicken, pork roasted with negro chiles, or pork with monterey jack cheese; citrus rice, roasted black bean corn salsa, pico de gallo, pickled jalapeños, manchego poblano cream sauce, and cilantro-lime emulsion. Grilled and served with your choice of salsa.
 | *Perfect with a Jalapeno Cilantro Margarita $9
Third Course
Chocolate Decadence | Flourless espresso-infused chocolate cake, topped with a rich chocolate ganache and a scoop of avocado ice cream on the side. |GF
---
Draft Beer | Enjoy a glass of River City Red or No-Li's rotating handle.
---
Tequila Shot | A shot of Sparkle Donkey Silver or Reposado.
 | *Upgrade to a Margarita for $2
Mexican Coffee  | Kahlua, Tequila, 4 Seasons Coffee, whipped cream and a pinch of cinnamon. $6.50
Charles and Charles Wines  | Choose from Charles and Charles Red or Chardonnay from Walla Walla $7 glass/$5 during happy hour
River City Red Ale  | A wee bit malty: crisp and clean pretty much sums it up for this local favorite from River City Brewing. $6/$5 during happy hour