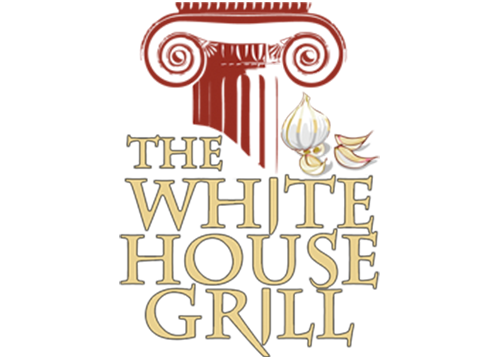 Mediterranean garlic house.

CUISINE: European
208.777.9672
712 N. Spokane St.
Post Falls, ID
Menu Served Monday-Sunday 3pm-11pm
First Course
Fried Lamb Meatballs
Spicy ground lamb meatballs deep fried and served with an onion relish and topped with a spicy butter sauce. GF
Garlic Potato Soup
Roasted garlic potato soup spiced with mild curry and topped with fresh mint and house-made croutons.
White Bean Salad
White beans, tomatoes, jalapeños, onions and cilantro tossed in our olive oil lemon dressing and set over a bed of romaine lettuce. GF
Second Course
Braised Lamb Shank
14oz lamb shank braised in a garlic-lemon sauce with potatoes and carrots. Served with warm French bread.
Pasta Diablo
Prawns, scallops, baby clams, red onions and red pepper flakes mixed with linguine in a white wine butter sauce. Served with garlic cheese bread.
Kebab Trio
Curry chicken kebab, marinated lamb kebab and a ground beef kebab served over our famous rice and green beans.
Third Course
Baklava
Traditionally prepared and very delicious!
Almond Roll
Phyllo dough stuffed with our sweet almond-orange filling. Topped with powdered sugar.
Glass of Port
The perfect way to end your night!
V: Vegetarian item   |   VA: Vegetarian alternative available - ask your server
GF: Gluten Free item   |   GFA: Gluten Free alternative available - ask your server
Radio Brewing Coffee Stout 
$4.5
Mad Bomber Blond Ale 
$4.5
Arbor Crest White House Blend 
$25 Bottle