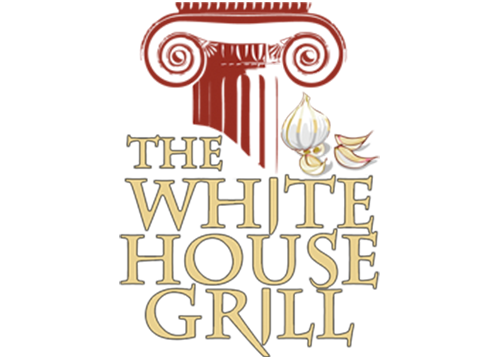 A taste of the Mediterranean, complete with crazy amounts of garlic.

CUISINE: European
208.777.9672
712 N. Spokane St.
Post Falls, ID
Open Mon-Sun
First Course
Sarmisak
The perfect way to start your garlicky night! Our roasted garlic dip with ground walnuts and Parmesan cheese. Served hot with your choice of baguettes or warm pita bread. 
French Onion Soup
Cancel your trip to Fratnce! Oven-baked with our housemade baguette, provolone and Parmesan cheese. 
Santorini Salad
Chefs favorite!! Chopped iceberg lettuce, tomatoes, onions, capers, garbanzo beans and oregano. Tossed with our tasty Greek vinaigrette. 
Second Course
Greek Lamb Chops
Marinated in olive oil, garlic and herbs then topped with housemade mint pesto. Served with garlic linguini topped with feta and garlic green beans. 
Sea Bass
A true White House Classic! Grilled sea bass served with rice and garlic green beans. 
Isabella
Carb lovers dream! Diced chicken, sun-dried tomatoes, red bell peppers, housemade pesto with cheese-filled tortellini and feta cheese. Served with warm garlic bread. 
Third Course
Rice Pudding with Ice Cream
A Turkish favorite! 
Almond Orange Roll
Phyllo dough stuffed with our sweet almond orange filling. Topped with powdered sugar. 
Limoncello
Famous Italian lemon liqueur served on the rocks. The perfect way to finish a beautiful night at The White House Grill! 
River City Brewing
Riverkeeper IPA. $4
Mad Bomber Brewing Company
Booby Trap Blonde. $4
The White House Wine Blend
$25 bottle