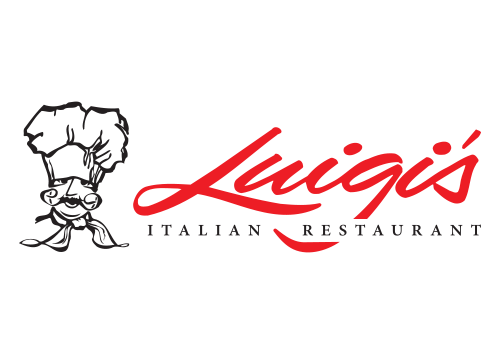 Luigi's Italian Restaurant
Italian institution in downtown Spokane for over 30 years. FREE dinner parking
CUISINE: Italian
(509) 624-5226
245 W. Main Ave.
Spokane
HOURS OFFERING IRW MENU
Monday-Sunday, 4 pm-Until closing
First Course
Caesar Salad
Traditional Caesar tossed with our homemade dressing and topped with fresh Parmesan
Calamari 
Slightly coated with house seasonings and served with fresh aioli
Garlic Bread
Luigi's bread topped with garlic butter and cheeses. Served with marinara.
Second Course
Chicken Dijon Saltimbocca
Chicken breast with slices of prosciutto ham, sage, and provolone cheese. Braised in white wine.
Sardinia Old Fashioned Spaghetti
Bacon, onions, garlic, and wine sautéed with ground pork and link sausage and simmered in marinara sauce
Pesto Gnocchi
Gnocchi tossed with Italian pesto of basil, pine nuts, garlic, and Parmesan. Smothered with tomatoes.
Third Course
Tiramisu
An elegant and rich layered Italian dessert
Huckleberry Cheesecake
Topped with huckleberry sauce
Tortoni Ice Cream
Homemade ice cream with toasted almonds, cherries, amaretto and dark chocolate
V: Vegetarian item   |   VA: Vegetarian alternative available - ask your server V+ Vegan Item
GF: Gluten Free item   |   GFA: Gluten Free alternative available - ask your server
DRINK LOCAL
Basil Martini
Your choice of Dry Fly Gin or Dry Fly Vodka $10
Huckleberry Lemon Drop
Spokane's Warrior Huckleberry Vodka muddled with fresh lemons $10
Ruby Red Delight
Made with Dry Fly Vodka and Ruby Red Grapefruit juice $10