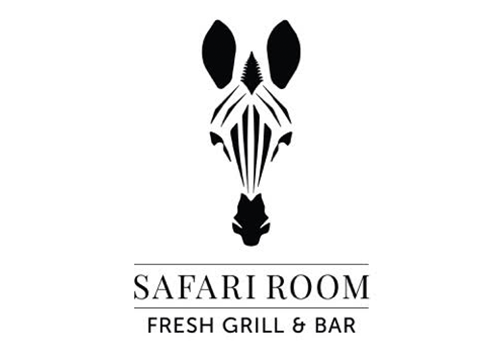 The Safari Room Fresh Grill and Bar
Spokane hot spot specializing in fresh fare and cocktails
CUISINE: American
(509) 789-6800
111 S. Post St.
Spokane
HOURS OFFERING IRW MENU
Menu served Monday-Sunday, 5 pm-9 pm
First Course
Chef's Soup
Prepared daily
Sage Butter Gnocchi
Idaho russet potatoes mixed with seasonings, seared in brown sage butter on top a mushroom cream sauce and garnished with shaved Parmesan and parsley.
Bleu Cheese Wedge Salad
Crisp Iceberg lettuce sliced and topped with our house made Bleu Cheese dressing, bacon, chives, bleu cheese crumbles and cherry tomatoes.
Second Course
Pork Meatball Carbonara
Fresh homemade meatballs seared and cooked with bacon, garlic, shallots tossed in a Carbonara cream sauce with linguine noodles. Finished with Parmesan, parsley and garlic bread.
Orange Halibut Oscar
Grilled Halibut topped with fresh crab legs on a bed of rice pilaf served with garlic butter, asparagus and an orange beurre blanc. Finished with orange infused oil.
Steak Mushroom Marsala
Grilled New York steak topped with mushroom Marsala sauce served with roasted garlic asparagus, cream cheese mashed potatoes and corn O'brien.
Third Course
Strawberry Cheesecake
Strawberry cheesecake with a graham cracker crust, garnished with strawberries served on chocolate sauce.
Miniature Desserts
Choose two: German chocolate cake, chocolate peanut butter pie, cheesecake, key lime pie, crème brûlée, chocolate mousse
Six Chocolate Strawberries
Strawberries dipped in Callebaut Dunkel chocolate
V: Vegetarian item   |   VA: Vegetarian alternative available - ask your server V+ Vegan Item
GF: Gluten Free item   |   GFA: Gluten Free alternative available - ask your server
DRINK LOCAL
Barrister Winery
Rough Justice Red Blend $16
Arbor Crest Winery
Chardonnay $11
No-Li Brewery
Born and Raised $7