DRINK LOCAL
Raise a Glass!
Let's toast our local beer, wine and spirits
Inlander Restaurant Week has been supporting the concept of Drink Local for a long time, and given the growth of our local craft beer, wine and distillery communities, we'll be doing it for years to come.
There are a lot of reasons to Drink Local. It's great for the local economy, supporting our friends' and neighbors' ventures from Spokane to Pullman, Sandpoint to Moscow, and all points in between. It's great for the environment — when your favorite beer, wine or vodka only has to travel a few blocks or a few miles to get in your glass, your carbon footprint is dramatically lessened.
Most important — especially in the context of Inlander Restaurant Week — is the fact our local products just taste great. We live in a world-class spot for hops, wheat and grapes, and that comes through in our local libations.
Every Inlander Restaurant Week menu includes three Drink Local options for your perusal. (They're listed on every restaurant's menu.) We encourage you to tap into an old local favorite, or try something from the region for the first time. Cheers!
2020 Drink Local Partner Profiles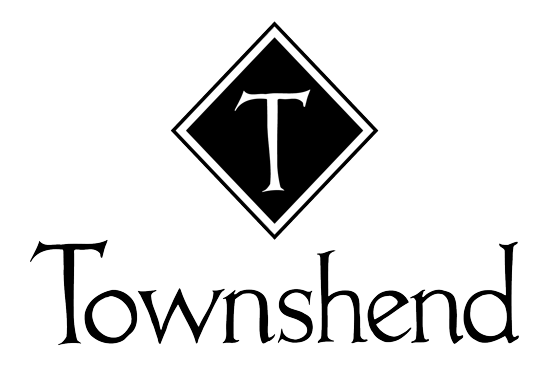 Townshend Cellar
Red | white | Dessert | sparkling
Est 1998 | Spokane, Wash.
Locally owned by
The Townshend family
Our Story
Townshend Cellar was founded in 1998 by Don Townshend and family in the beautiful farming community of Green Bluff just north of Spokane. Now as a true second generation family winery, brothers Michael and Brendon are proud to continue the tradition of creating the highest quality wines at the best possible value. With a range of red, white, sparkling, and dessert wines made from the best grapes in Washington's Columbia Valley AVA, there is certainly something for everyone to enjoy!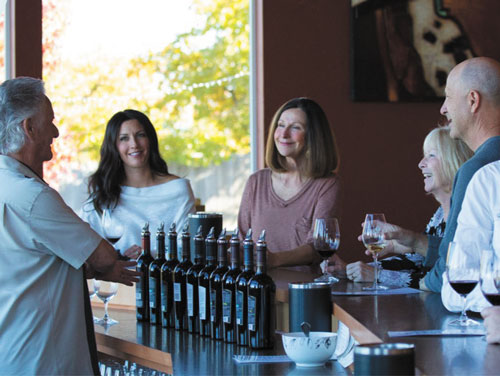 Tasting Room
8022 E. Greenbluff Rd | Colbert
12Pm – 5pm | Fri -Sun
Enjoy the full collection of wines at the Tasting Room in the heart of Green Bluff. Taste and learn about the wine from the educated staff or enjoy a glass on the patio all while enjoying the sweeping views of Mt. Spokane and the surrounding Inland Northwest.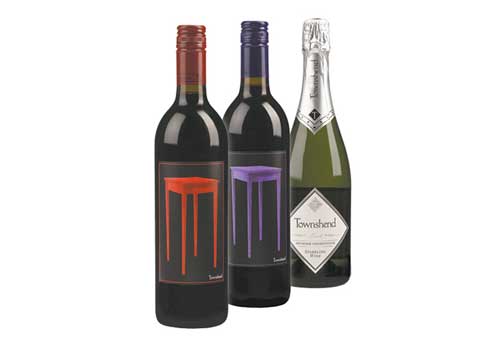 Award Winners
Townshend Red Table Wine
Double Gold – Great Northwest Wine Awards
Townshend Purple Table Wine
Double Gold – Seattle Wine Awards
Townshend Sparkling Brut
Double Gold – Seattle Wine Awards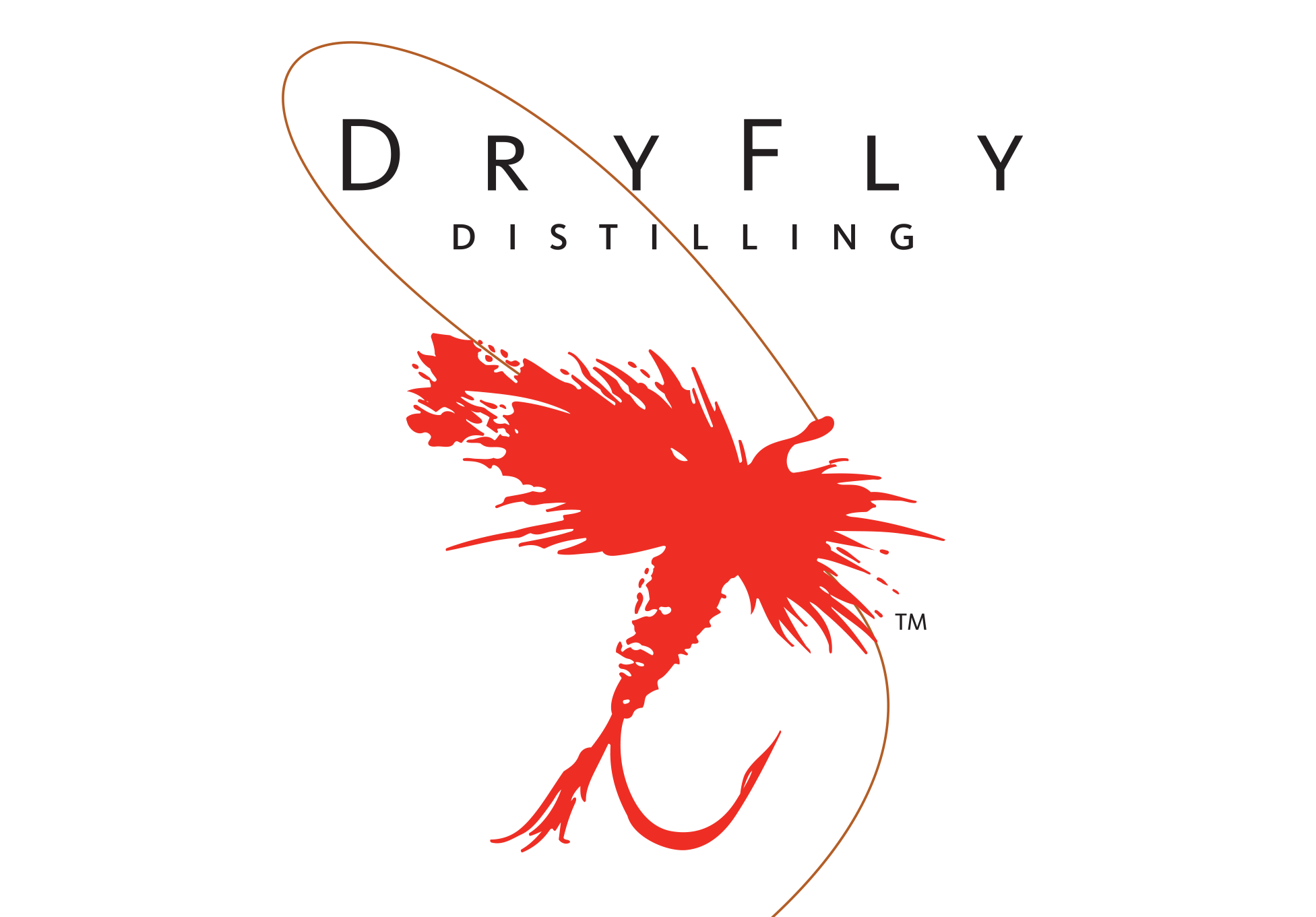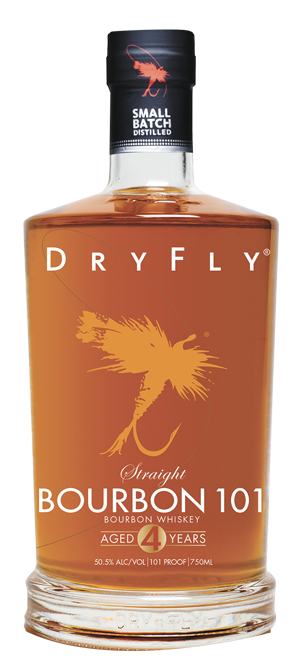 Dry Fly Distilling
Vodka | Gin | Whiskey | Bourbon
Est 2007 | Spokane, Wash.
Locally owned and Operated
Our Story
Dry Fly Distilling began with Don Poffenroth and a good friend, knee-deep in a Pacific Northwest river. The two friends discussed how fortunate they were to live, work, and play in one of the most amazing places on earth. That conversation hatched an idea to share their mutual love of hand-crafted spirits and the natural beauty and purity of the Northwest. Dry Fly Distilling was born.
Dry Fly embraces the farm to bottle approach for all of their products.  Grain is sourced from family farms located within 30 miles of the distillery. With each product consumers can be sure they are getting the finest spirits available and it is a totally grain to glass operation.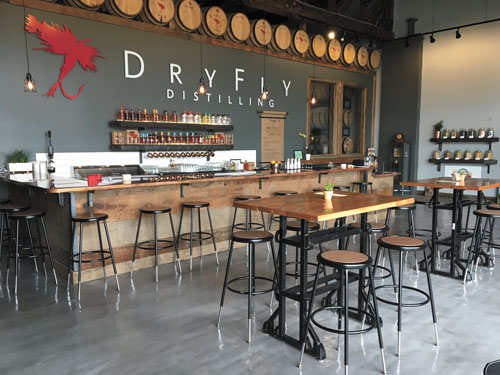 Tasting Room
1003 E. Trent #200 | Spokane
Noon – 8pm | Mon – Sat
Sit, enjoy an artfully crafted cocktail sampler or try a flight of a few of our spirits to compare. All this comes with a bit of education and of course an enjoyable laid back bar atmosphere with lots to experience! Bottle Sales and Gifts sold at the Tasting Room.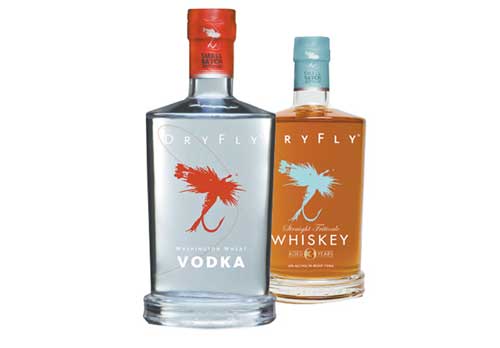 Award Winners
Dry Fly Washington Wheat Vodka
91 Points in Wine Enthusiast
Dry Fly Straight Bourbon 101
96 points in Tasting Panel Magazine
Dry Fly Straight Triticale Whiskey
96 points in Tasting Panel Magazine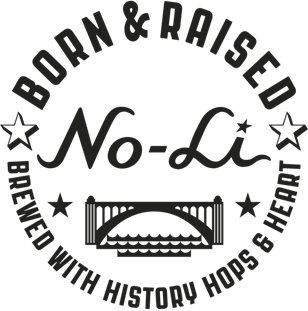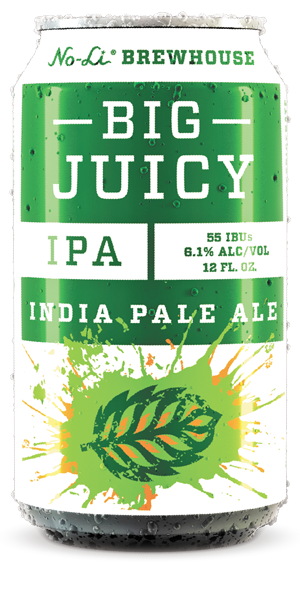 No-Li Brewhouse
IPA | Stout | Ale| Porter
Est 2012 | Spokane, Wash.
Locally owned with over 80 employees here in the northwest
Our Story
With a focus on local ingredients, innovation, quality and creativity, No–Li has been proudly brewing award–winning beer in the heart of the Inland Northwest since 2012 and is now sold throughout the states of Washington and Idaho.
At No–Li Brewhouse, we strive to always be better. And it is our passion, experiences, and support from those in the Spokane community that continually improve who we are as we help to build a craft beer culture in our part of the country. We take great pride in our product, our staff, our city and No-Li fans everywhere.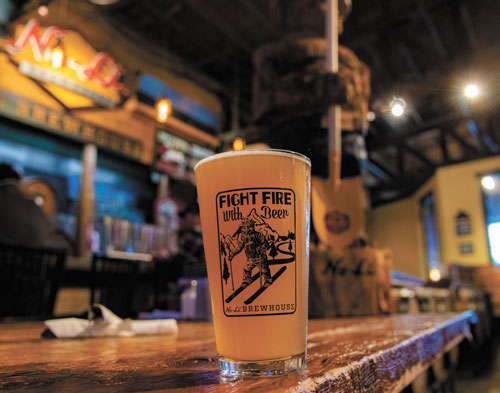 Brewhouse
1003 E. Trent #170 | Spokane
11:30am – 10pm | Sun – Thur
11am – 11pm | Fri – Sat
Stop by the No-Li Brewhouse and enjoy great pub style food paired with delicious No-Li offerings. Try a flight of freshly brewed beers or relax with your favorite local flavor.  If the sun is out take in the breathtaking view of the Spokane River and wonder why you haven't discovered this sooner.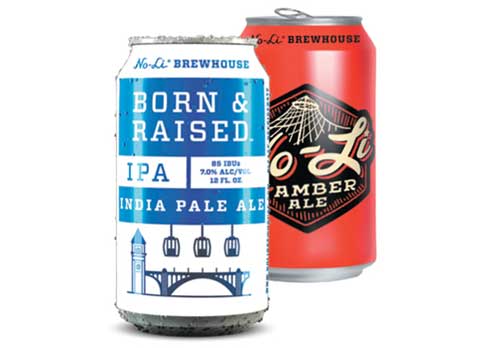 Award Winners
Washington Beer Awards
2016 Large Brewery of the Year
World Beer Cup
Born and raised IPA silver medal Double Red Ale category
Washington Brewers Festival
Silver Born & Raised IPA 2018