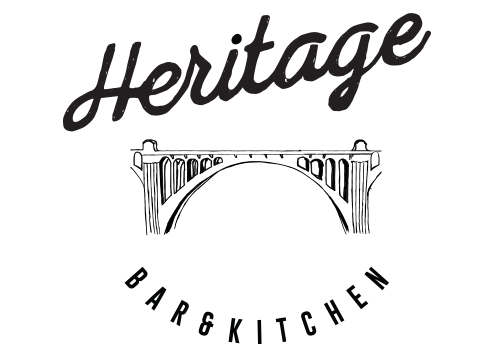 Pub food done right.
CUISINE: Gastropub
509.863.9235
122 S. Monroe St.
Spokane, WA
Menu served Monday-Sunday, 11:30am-10pm
First Course
Dough Boys
Fresh baked bread bites covered in garlic and melty cheddar. V
Pesto Chicken Club Salad
Sliced chicken breast atop fresh greens, tomato, bacon crumbles, diced onion, shredded cheddar and provolone drizzled with pesto ranch and a balsamic reduction. GFA
Tomato Basil Soup
A cup of our house-made tomato basil soup. GF V VA
Second Course
Hash Brown Burger
One smash patty made from fresh local beef, bacon, smoked gouda, lettuce, tomato and onion. Served on our house-made hash brown buns with chipotle ketchup. GF
* Add another beef patty for $3
The Fancy Nancy
Two of our signature handheld meat pies. Stuffed with seasoned ground beef, onion, tomato and cheese.
Pork Tenderloin Sandwich
Tenderized pork chop with a cracker crust served with mustard, lettuce, onion and pickles. Simple and delicious.
Third Course
Deep Fried Peanut Butter and Jelly Sandwich
Need we say more? V
Chocolate Layer Cake
Chocolate cake, cool whip and crumbled Skor bars. Repeated.
Any local draft beer!
Choose a pint of any one of our Spokane draft beers.
V: Vegetarian item   |   VA: Vegetarian alternative available - ask your server
GF: Gluten Free item   |   GFA: Gluten Free alternative available - ask your server
Warrior Huckleberry Lemon Drop 
Made using Warrior's Mountain Fresh Huckleberry Vodka. $10
Spokane Old Fashioned 
Made using Dry Fly's Bourbon 101. $10
Spokane Brewed Draft Beer 
All of the draft beer poured at Heritage is brewed in Spokane County. $6