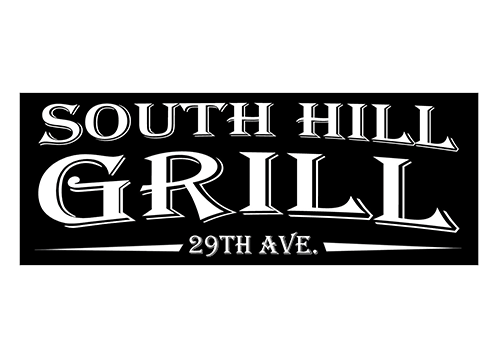 American comfort food, scratch-made-kitchen, with a sushi twist

CUISINE: American
509.536.4745
2808 E. 29th Ave
Spokane, WA
Menu served Monday-Sunday, 4pm-close
First Course
Crispy Calamari
Fresh calamari cut in house and fried to perfection in our own beer batter tempura. Topped with pickled jalapeños and garlic aioli. Served with grilled lemon. 
* Add soup or salad for $3
Lamb Street Tacos
Slow cook lamb leg, shredded over three warm corn tortillas. Topped with a Mediterranean salsa and mint infused Greek yogurt. GF
* Add soup or salad $3
Gyoza
Your choice of eight (8) steamed or pan fried dumplings. Served with dipping sauce and wasabi. 
* Add soup or salad $3
Second Course
Pork and Apples
Center cut pork ribeye topped with whiskey glazed apple slices, served with hand-mashed garlic potatoes (loaded) and seasonal vegetables. GF
* Substitute white wine risotto for $1
Fire Lion King
Asparagus, crab and avocado topped with salmon, baked with eel sauce and spicy aioli. Served with an open flame.
Chicken Pot Pie
Our take on this comfort food classic, made in-house with fresh vegetables and topped with a flaky puff pastry crust.
Third Course
Deep Fried Banana Split
Vanilla ice cream sandwiched between a deep fried banana, topped with chocolate syrup whipped cream and a cherry.
Apple Crisp
Warm apple crisp made from scratch 
* Add a scoop of vanilla ice cream $1.50
Chocolate Torte
Flourless chocolate torte topped with strawberries and white chocolate ganache. GF
V: Vegetarian item   |   VA: Vegetarian alternative available - ask your server
GF: Gluten Free item   |   GFA: Gluten Free alternative available - ask your server
Iron Goat Impaler IPA 
American imperial IPA citrus aroma and fruity hop flavors $5
Cravens Coffee Nudge 
Jameson whiskey, Kahlua and fresh Cravens coffee, topped with whipped cream. $8
Barrister Winery's Rough Justice 
Red blend opens with notes of black cherries and cranberries. Finishes with notes of chocolate and warm spices. $8