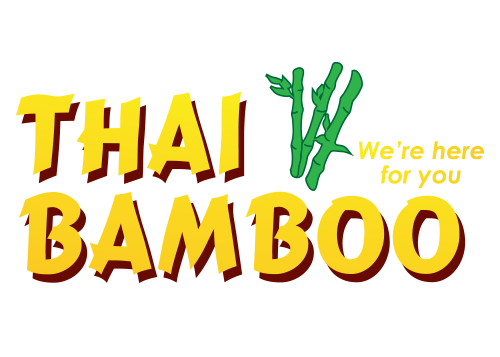 Providing the very best in healthy, authentic Thai and Asian cuisine.
CUISINE: Thai
Spokane | North • 5406 N. Division | 509.443.4705
Spokane | South • 2926 E. 29th | 509.232.8424
Spokane Valley • 12722 E. Sprague | 509.444.8424
Idaho | Coeur d'Alene • 2010 N. 4th | 208.667.5300
Menu served Monday-Sunday, 4pm-Close
First Course
Filipino Pork Lumpia (2 pieces)
Pork and veggies are folded into a lumpia wrapper and fried crispy to a golden brown; served with sweet chili dipping sauce.
Butterfly Wontons (3 pieces)
Wontons stuffed with crab meat and cream cheese, deep-fried to a golden brown; served with a plum dipping sauce.
Fresh Rolls (2 pieces)
Fresh vegetables, thin noodles, and tofu hand-rolled in rice paper; served with a Thai peanut-hoisin sauce. GF V
Second Course
Vietnamese Pho Soup
Your choice of chicken or stewed beef in a house-made bone broth seasoned with traditional Vietnamese spices; served with rice noodles, red onion, basil, lime and cilantro. GF
* Add 2 shrimp for $3
Phad Thai
Your choice of protein stir-fried with rice noodles and eggs in Thai Bamboo's signature Phad Thai sauce, topped with ground peanuts and garnished with shredded cabbage and carrots. GF
* Add 2 shrimp for $3
Golden Cashew Nut
Your choice of meat sauteed with cashews, bell peppers, onions, green beans, and carrots in a tasty chili sauce. A mild spiced Thai classic served with white jasmine rice. GF
* Add 2 shrimp for $3
Third Course
Coconut Cheesecake
Fresh-baked coconut cheesecake made with a gluten-free coconut crust finished with a caramel drizzle and whipped cream. GF
Brownie Sundae
House-made brownie warmed and topped with Mary Lou's vanilla ice cream and finished with caramel sauce.
Fried Banana (6 pieces)
Fresh banana hand-rolled in wonton wrappers, deep-fried and served with caramel drizzle. 
* Add 1 scoop Mary Lou's Vanilla ice cream for $1
V: Vegetarian item   |   VA: Vegetarian alternative available - ask your server
GF: Gluten Free item   |   GFA: Gluten Free alternative available - ask your server
No-Li Brewhouse 
Rotating brews: Ask your server for details $4
Huckleberry D'Latah 
Pacific Northwest huckleberries complement Latah Creek Riesling with the notes of white grape and pear. $5
Arbor Crest Riesling 
Flavors of pineapple, lemon and honey with hints of peach and almond. $5