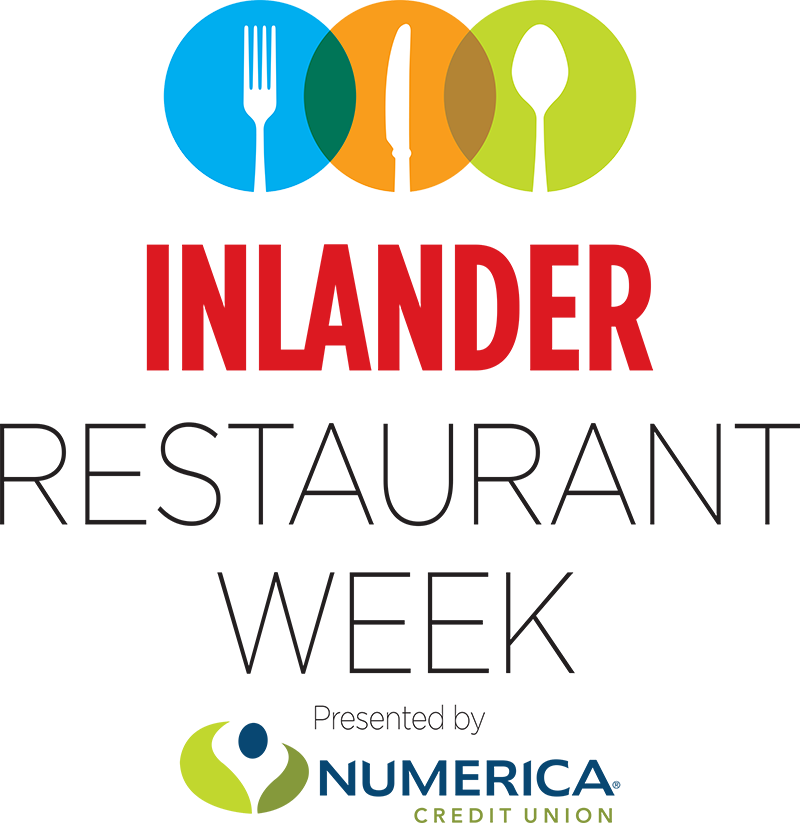 PARTICIPATING RESTAURANT
FREQUENTLY ASKED QUESTIONS
Does my restaurant have to participate for the entire length of Inlander Restaurant Week?
Yes. All participating restaurants are required to participate for the full 10 days.
How will Inlander Restaurant Week be promoted?
All registration fees will be used for marketing.
Print and online advertising in The Inlander
Official Inlander Restaurant Week guide

; 52,000+ copies listing all participating restaurants, their menus, and Restaurant Week news content, to be inserted as a pullout section into the Feb. 25, 2016, edition of

The Inlander.

20,000+ copies of the official Restaurant Week pullout section to be distributed to participating restaurants, visitor information centers and other retail locations around Spokane prior to being inserted in The Inlander.
Online advertising on VisitSpokane.com and Inlander.com
Coverage in Visit Spokane's Visitor E-news
Television, Radio and online advertising

Inlander Restaurant Week website featuring all participating restaurants, their full menus, hotel and restaurant packages, and Restaurant Week events

Posters distributed to participating restaurants and various locations throughout the Inland Northwest.
What is the deadline to participate in Inlander Restaurant Week?
December 1, 2015.
How do I register my restaurant for Inlander Restaurant Week?
Please email us at [email protected], call 509-325-0634, ext. 247, or use the form on this page.
Do I have to offer a multi-course dinner for $21 per person or $31 per person?
Yes. Each restaurant determines its special multi-course menu and determines whether to price its offering at $21 per person or $31 per person. Restaurants select one price point.
Can I include libations in the fixed price?
Yes, to attract diners, restaurants can include beer, wine, cocktails or any other beverage in the multi-course fixed price or a restaurant can offer discounted cocktails or wine as an add-on to the meal.
Can I offer "upgrades" to the fixed price menu for more money?
Yes. Several restaurants offered a fixed price multi-course meal for $21 or $31 with special add-ons at additional costs. For instance, you could offer the basic option for $21 or $31 and then, tableside, offer the customer the option to add shrimp for an additional $4 or lobster for $8.
Does my restaurant have to offer three appetizers or starters, three entrees and three desserts to choose from?
Yes, we expect all restaurants to follow the guidelines agreed to when registering for Inlander Restaurant Week.
When will my restaurant be listed on the website?
Restaurant menu listings will go live on InlanderRestaurantWeek.com on Feb. 4.
Interested in participating?
Fill out the form below to submit your restaurant for consideration in Inlander Restaurant Week 2018.