A Delicious First Bite
Diners turn out to support Second Harvest and get their first taste of Inlander Restaurant Week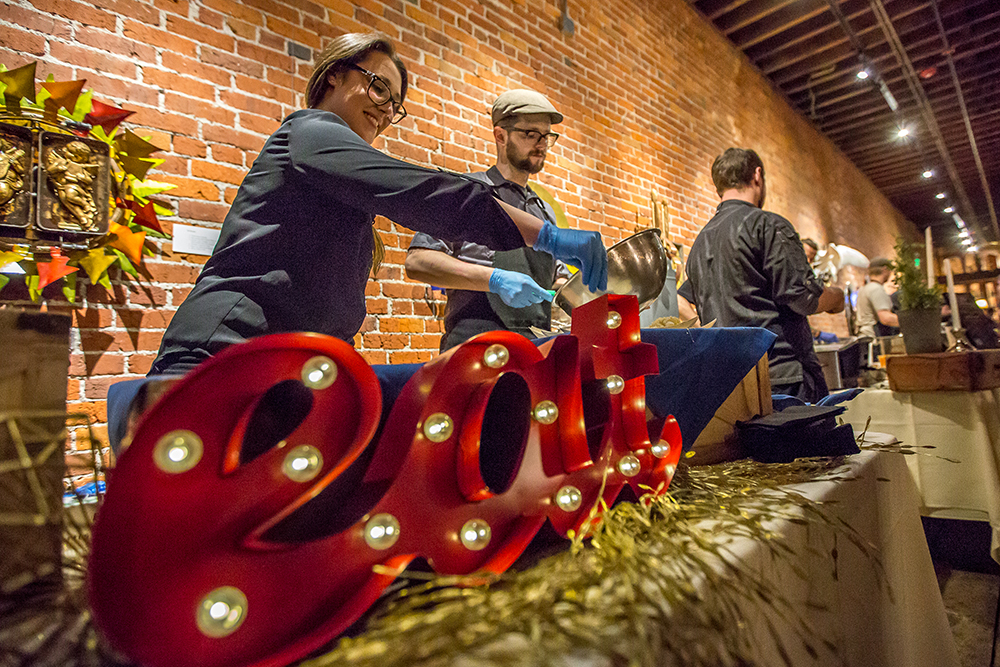 The menus are out, both in print and online, as the countdown to another Inlander Restaurant Week begins. Although the actual Restaurant "Week" doesn't start until February 22, the event kicked off last Thursday with a special sold-out fundraising event to benefit Second Harvest. Proceeds from First Bite go toward addressing the growing population of food-insecure families in the Northwest so everybody eats.  
A bit of rain didn't dampen spirits inside Barrister Winery as people gathered to sample from a handful of the more than 100 participating restaurants and enjoy a complimentary glass of Barrister wine. First Friday artwork was already up on the walls (from artist Larry Ellingson) and Kyle Richards provided the background grooves for a pleasant evening of sharing plates and supporting a worthy cause.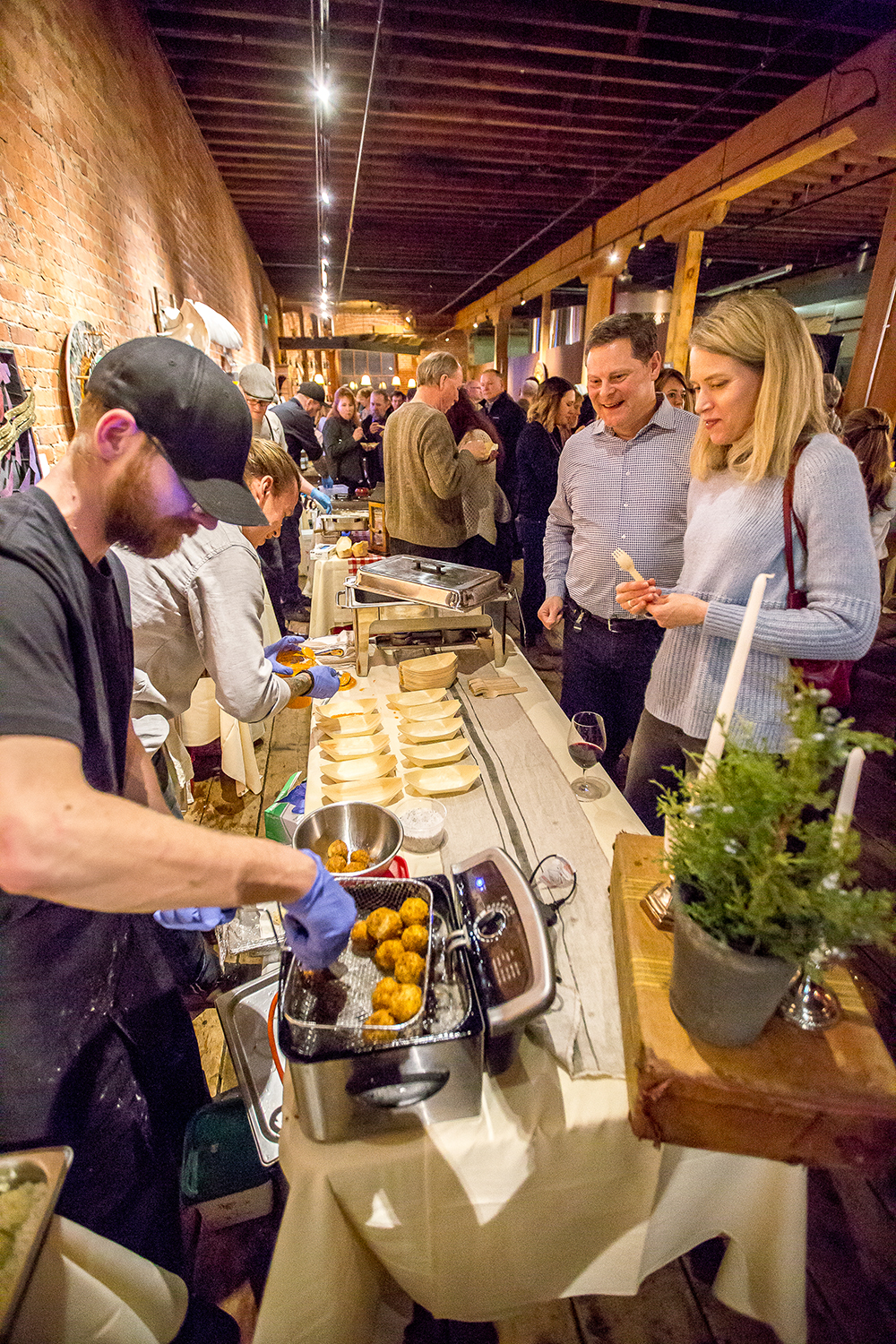 Sponsored by Washington Dairy Farmers, the theme for the evening was spicy, sweet and smooth, the latter being provided by cheese and dairy at the event. Snoqualmie Ice Cream, for example, was a welcome next course after several spicy bites, including the rich crawfish étouffée from Casper Fry and chorizo meatballs in ranchero sauce from MacKenzie River Pizza.
Additional restaurants participating offered soup, salad, even dessert from their Inlander Restaurant Week menus. Gilded Unicorn dished out hearty macaroni and cheese, made from a creamy blend of three cheeses, which paired perfectly with the Palm Court Grill's tomato nisque. Max at Mirabeau presented its colorful Cougar Gold and Washington Apple Salad, with spinach, golden beets and a honey lavender vinaigrette while Durkin's provided a taste of its Pimento Cheese Filled Arancini with Mama Lil's Coulis. Fleur de Sel sweetened the event with its chocolate caramels and Parisian macarons, as did the Palm Court Grill, with a beautifully plated tuxedo torte.
Memorable cheese bites include several from Washington-based Ferndale Farms, which produces cheeses in the Italian tradition, and LakeWolf Creamery, based out of Deer Park. Ferndale's scamorza has just a hint of smoke, while LakeWolf's Queso Oaxaca has a delicate tangy creaminess. LakeWolf's Queso Enchilado combines smooth and spice; coated in red pepper, it was served sliced and lightly fried — no chips necessary.