Feed the Hungry During Inlander Restaurant Week
Spokane, Wash. — This year, there are more ways than ever before to feed the hungry while participating in Inlander Restaurant Week Feb. 22-March 3. Inlander Restaurant Week is debuting a new initiative, called Everyone Eats​, which will allow diners at select restaurants to make a direct donation to Second Harvest on their Inlander Restaurant Week bills. The following restaurants are participating in the donation program:
The Backyard Public House
Blackbird Tavern + Kitchen
The Boiler Room
Clover
Downriver Grill Fleur de Sel
Iron Goat Tap Room and Kitchen
Laguna Cafe
Lantern Tap House
Luna
Manito Tap House
Remedy Kitchen & Tavern
Republic Pi
The Restaurant at Hotel RL
Timber Gastro Pub
Uva Italian
Wild Sage American Bistro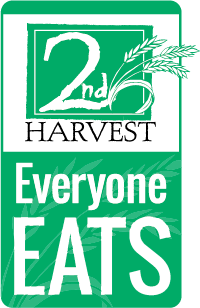 Diners adding as little as $1 to their bill can feed a family of five. A donation of $10 will provide 50 meals for the families who rely on Second Harvest. For more information on Everyone Eats, please visit InlanderRestaurantWeek.com/everyoneeats. Some restaurants are also making donation bins available. They include: Das Stein Haus, The Barrel Steak & Seafood, Morty's Tap & Grille and Steelhead Bar & Grille. We also want to acknowledge Anthony's, for its generous $500 donation, which translates to 5,000
meals for Second Harvest.
Another easy way to help some of our most vulnerable neighbors is to post a Rave Review on social media using the hashtag #IRWRaveReviews. Sysco will donate five meals for every Rave Review posted on Twitter, Instagram or Facebook.
"We know there are thousands of people in our community who can't afford to eat out," says Inlander Restaurant Week Event Director Tamara McGregor. "While Inlander Restaurant Week is designed to shine a spotlight on the exceptional chefs and restaurants in our region, we also see an opportunity to educate our community about food insecurity and the work Second Harvest is doing to meet the needs in our community."
First Bite for Second Harvest presented by Dairy Farmers of Washington, hosted on Feb. 1, 2018, generated 23,452 meals for Second Harvest, while giving diners their first taste of dishes on this year's Inlander Restaurant Week menus.