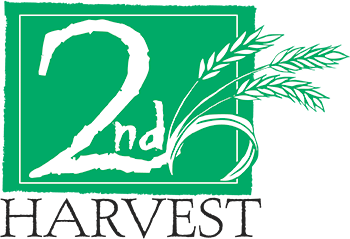 Inlander Restaurant Week Supports Second Harvest
When you dine out during Restaurant Week, enjoy fabulous food AND help people like Roger enjoy a meal as well.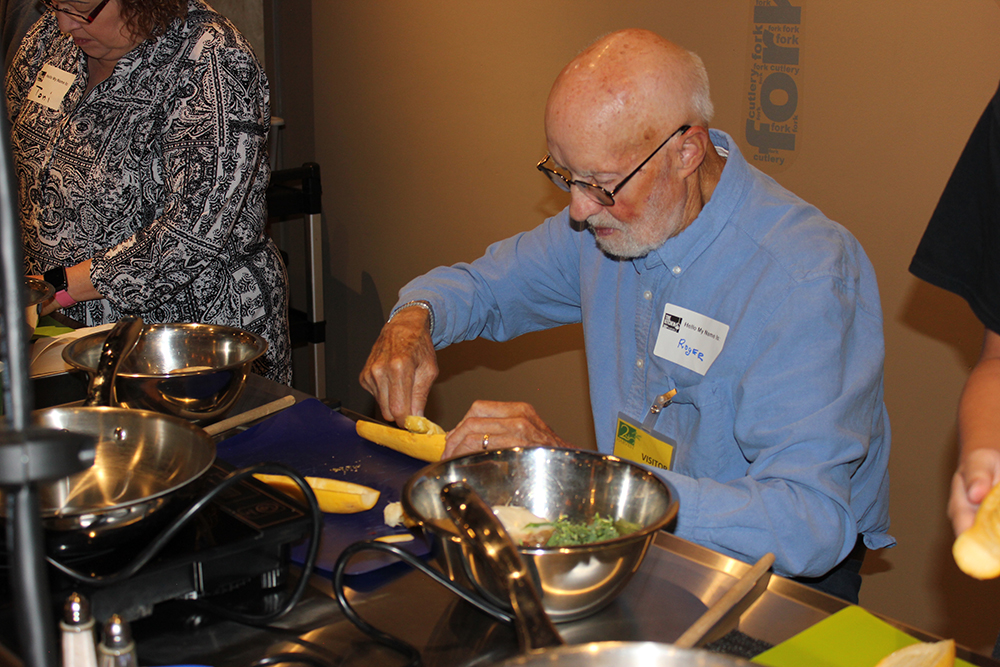 Second Harvest is thankful to be the charity arm of Inlander Restaurant Week. After all, Restaurant Week is all about food, and so is Second Harvest. So eat, drink, repeat, DONATE!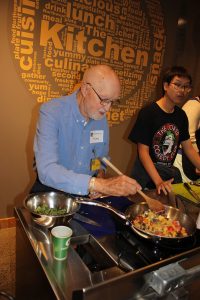 Second Harvest  provides food for 55,000 people every week – nutritious food that can help move someone from hunger to health. More than 40 percent of food distributed through Second Harvest is nutrient-packed fresh produce. Providing food at no cost to someone is the first step in moving them out of hunger. Teaching them scratch cooking and offering nutrition education is the next.
That's why Second Harvest offers free community cooking classes in the Kitchen at Second Harvest https://secondharvestkitchen.org/. Eighty-six-year-old Roger enjoys the classes and is learning how to incorporate ingredients like quinoa into his meals. His wife used to do the cooking, but since she passed, Roger makes meals for himself and his son who lives with him. 
When Roger's wife died, he suddenly had only one income to pay for all the same expenses. It's hard during the winter when heating bills are high and when unexpected expenses come up.
"I think the classes are a tremendous asset for anybody who's of moderate means. I'm not destitute. It's just a matter of watching the pennies—stretching," he said.
That's the case for so many families who rely on Second Harvest to help them stretch their limited budgets. Roger says he sees plenty of others who struggle to afford food more than he does. It breaks his heart.
 "I think it's a privilege living in this country. With all we have, we shouldn't have hungry people."
You can make sure that
Everyone Eats
two easy ways: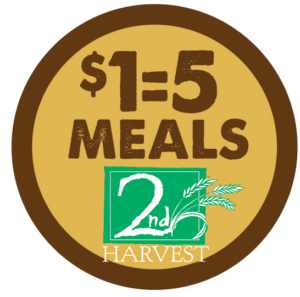 Donate directly to https://inlanderrestaurantweek.com/everyoneeats/. For every dollar you donate, Second Harvest can provide food for five meals.
When you're out enjoying fabulous meals during Restaurant Week, pull out your phone and post a comment/picture about your experience to #IRWRaveReviews. For every social media post, Sysco will donate five meals to Second Harvest. Do so at every restaurant where you dine. Eat, drink, repeat, DONATE.