More than 54,359 meals donated to Second Harvest as a result of Inlander Restaurant Week
Spokane, Wash. — Inlander Restaurant Week raised a record number of meals for Second Harvest this year, during its sixth annual event held Feb. 22-March 3, 2018. Participating restaurants, diners, and sponsors Sysco and Dairy Farmers of Washington collaborated to donate 54,359 meals. On Thursday, March 8 at 10 am, Sysco will deliver nearly 17,000 of those meals to Second Harvest.
While thousands of diners enjoyed eating out during Inlander Restaurant Week, one in eight people in the Inland Northwest doesn't know where his or her next meal is coming from. Since 2015, Inlander Restaurant Week has partnered with Second Harvest to raise awareness about food insecurity in our region, and to help meet the needs in our community. Here's a breakdown of how the donated meals were raised:
Rave Reviews
Inlander Restaurant Week diners raised meals for Second Harvest by posting a Rave Review on social media and tagging it #IRWRaveReviews. For every review posted, Sysco donated five meals to Second Harvest. This year, a record number of posts, more than 1,000, resulted in raising more than 5,400 meals.
Sysco Match
At a kick-off event for all 107 participating restaurants, Sysco made a donation on behalf of all attending restaurants. They also matched their client's food orders with donations, resulting in a gift to Second Harvest of 11,502 meals. "Our passion for food and supporting the restaurant community in the Inland Northwest is what drives us," says Sysco Spokane president, Cindy Thomson. "We understand that real human connections take place around the dinner table and we are tremendously thankful for the gift that our restaurant partners provide in sharing their art with the Spokane and Coeur d'Alene communities over the ten days of Inlander Restaurant Week. We also understand that there are so many people that deserve the opportunity to provide healthy, nourishing meals to their families, but need our help to make it happen.  We stand with Inlander in partnership to insure that #everyoneeats and that the tremendous work that Second Harvest does in our community continues to make a difference in the lives of all that they touch."
First Bite for Second Harvest
A second-annual event, First Bite for Second Harvest presented by Dairy Farmers of Washington gave the public the first taste of Restaurant Week, and also resulted in donations of more than 23,000 meals for Second Harvest — an increase of more than 10,000 meals from the 2017 event.
Everyone Eats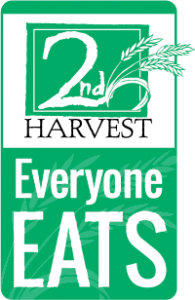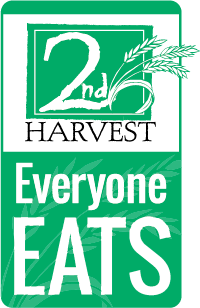 New this year, 17 restaurants opted to allow diners to make a direct donation to Second Harvest on their Inlander Restaurant Week bill. We've received 14,000 meals as a result of this campaign, and are still totalling restaurant donations. Several restaurants, including Downriver Grill, Republic Pi and Anthony's also made direct donations to Second Harvest.
"Second Harvest is very grateful to be the charitable beneficiary of Inlander Restaurant Week. It's a natural partnership since Restaurant Week is all about food and enjoying great meals, and Second Harvest is all about providing healthy food to people in need. We applaud the Inlander for continuing to come up with creative ways to allow everyone to be part of the hunger solution. Everyone Eats was a great addition this year and thank the restaurants that offered this option to diners in this inaugural year.  says Julie Humphreys, Second Harvest Community Relations Manager.
Inlander Restaurant Week began in 2013, as a joint venture between Visit Spokane and The Inlander, to showcase the region's blossoming culinary scene, attract visitors and serve as a stimulus for restaurants at one of the slower times of the year. In its first year, Restaurant Week had 53 participants, and has now doubled in size in only six years.