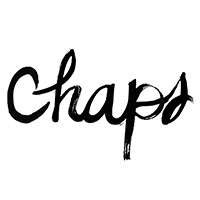 Situated in a quaint 1912 farmhouse, everything about it suggests home and a warm invitation.
CUISINE: American
Spokane | South
509.624.4182
4237 S. Cheney-Spokane Rd.
Dinner, Wednesday through Saturday, 5pm-close
FIRST COURSE
Lobster Rangoon | Crispy wontons are stuffed with lobster, cream cheese, red pepper and spices; served with a lightly sweet and sour plum sauce
---
Caesar Salad with grilled Lemon | Hearts of romaine, shaved Parmesan cheese, Caesar dressing, grilled lemon wedge and a Parmesan crisp
---
Seafood Gumbo | The holy trinity of Southern stew, made with andouille sausage, shrimp and crab; served over rice and garnished with fried okra.
SECOND COURSE
Beef Teriyaki | Flat iron steak marinated in sake, mirin, soy sauce and ginger, broiled, glazed and served over rice with grilled pineapple and seasoned broccoli floret
---
Sirloin Medallions | Tender top sirloin broiled and served over a wild mushroom risotto, finished wth a smoked onion demi-glace and pancetta-wrapped asparagus
---
Blackend Salmon | Wild sockeye salmon blanketed in our housemade spice rub and cast-iron seared, served over cavatappi pasta with a garlic cream sauce and sautéed heirloom squash
THIRD COURSE
Rustic French Apple tart. | Complemented with sour cream ice cream from The Scoop
DRINK LOCAL
Chapsgirl Martini featuring raspberry sorbet from The Scoop $8