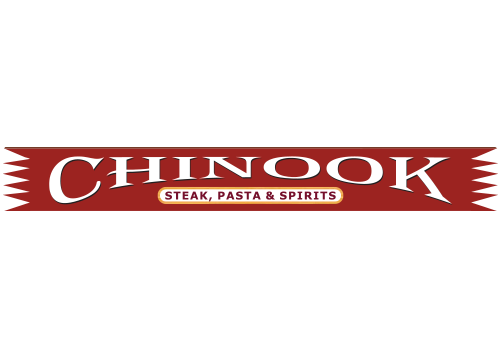 Chinook Steak Pasta & Spirits
Warm hospitality, tranquil ambiance and superior cuisine.
CUISINE: Northwest
800.523.2464
37914 S. Nukwalqw St.
Worley, Idaho
Coeur d' Alene Casino
Menu served Thursday-Sunday, 5pm-9pm
First Course
Five Cheese Poutine
Fries with Alfredo sauce (mascarpone, Parmesan, jack, cheddar, pecorino Romano cheeses) and topped with house-made pancetta pecorino Romano cheese and chives.
Stuffed Mushrooms
Mushrooms stuffed with sweet Italian sausage, cream cheese and Parmesan cheese.
Northwest Salad
Mixed greens topped with Washington apples, Oregon sharp white cheddar, candied walnuts, and huckleberries. Dressed with huckleberry honey vinaigrette.
Second Course
Pork Tenderloin
Grilled tenderloin topped with wild mushrooms. Served with seasonal vegetables and smokey whipped potatoes.
Trout
Northwest trout breaded in cornmeal, grilled, and topped with lemon dill sour cream. Served with wild rice and seasonal vegetable.
Halibut Risotto
A rich Arborio rice dish made with Alaskan halibut.
Third Course
Raspberry Lemon Panna Cotta
Double Dutch Apple Pie
Topped with caramel sauce.
Chocolate Decadence
A rich, flourless chocolate cake topped with raspberry sauce.
Laughing Dog Uprooted Amber 
Pints $4
Private Label White 
Coeur d'Alene Casino's own private label white wine $5
Private Label Red 
Coeur d'Alene Casino's own private label red wine $6