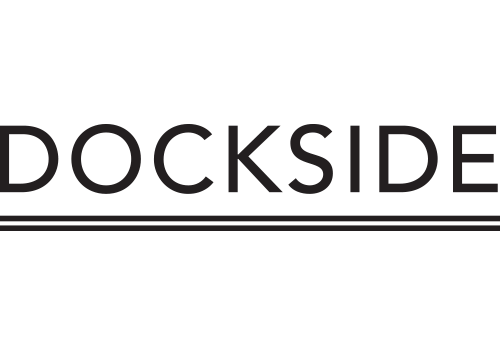 Comfortable, family dining at the water's edge on Coeur d'Alene Lake.

CUISINE: Northwest
208.666.5799
Coeur d'Alene Resort
115 S. 2nd St.
Coeur d'Alene, Idaho
Menu served Monday-Sunday, 11am-Close
First Course
Personal Dockside Salad
Fresh mixed green salad topped with beets, house cooked brown sugar bacon, ginger spiced pecans, and feta cheese with choice of dressing. GF
* Upgrade to Salad Bar $4
Ron Baker's Famous Clam Chowder
Ron has been making this house-made, New England style clam chowder with bacon, fresh vegetables, and real cream for 15 years! 
* Bowl $2
Soup of the Day
A different and fresh soup made from scratch daily by our culinary experts. 
* Bowl $2
Second Course
Steak Oscar
Certified Angus Beef sirloin steak with fresh Dungeness crab and béarnaise sauce. Accompanied by a buttered Idaho baked potato and asparagus. GF
* substitute Tenderloin steak for sirloin $15
Halibut Fish and Chips
Three large pieces of Alaskan halibut hand-dipped into beer batter, breaded, and fried to order for a flavorful, golden crust around moist and flaky halibut. Accompanied with french fries and coleslaw. 
* Add traditional tempura $3
Chef Vince's Avocado and Chicken Rice Bowl
Sweet and spicy braised cabbage, steamed jasmine rice, with Chef Vince's family recipe for island chicken (from the island of Guam), fresh sliced avocado, and pickled ginger layered in a large rice bowl.
Third Course
Mixed Berry Cobbler
Trio of fresh berries sweetened and topped with cinnamon crumb topping and baked; with a scoop of vanilla ice cream. V
Chocolate Mousse
Traditional silky chocolate mousse with whipped cream, dark chocolate shavings, and a rolled wafer cookie.
Creme Brulee
Smooth vanilla custard with crunchy caramelized sugar on top with whipped cream and fresh berries.
V: Vegetarian item   |   VA: Vegetarian alternative available - ask your server
GF: Gluten Free item   |   GFA: Gluten Free alternative available - ask your server
Huckleberry 'Spiked' Lemonade 
Fresh lemonade and huckleberry puree with Dry Fly Vodka. $9
No-Li Rotating Tap 
Rotating local beer. $5
Chef's Hot Cider 
100% Northwest cider warmed with Aperol and coconut rum and bitters. $7