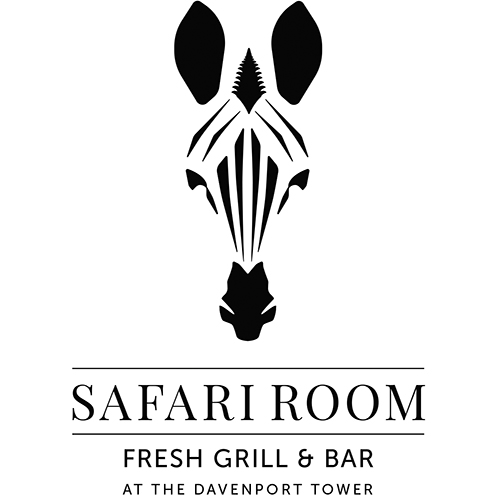 Spokane hot spot specializing in fresh fare and cocktails.
CUISINE: American
Spokane | Downtown
509.789.6800
111 S. Post
Daily, 5-9pm
First Course
Chef's Soup | Prepared daily
---
Walnut Green Salad | Field greens, radishes, English cucumbers, walnuts and tomatoes tossed with a raspberry vinaigrette.
---
Second Course
Seafood Scampi | Shrimp, scallops and clams seared and steamed, tossed in a white wine butter sauce with linguini noodles. Garnished with Parmesan, tomatoes and parsley.
---
Seared Duck Breast | Duck breast seared to perfection, served with a cremini mushroom risotto, green beans and finished with a duck demi-glace.
---
Smoked Beef Brisket | Smoked beef brisket served with cream cheese mashed potatoes, Corn O'Brien, green beans and finished with a beef jus.
Third Course
Lemon Raspberry Cheese Cake Swirl | Garnished with raspberries, whipped cream and a raspberry sauce
---
Miniature Desserts | Choose two options from our wonderful mini dessert selection; German chocolate cake, chocolate peanut butter pie, cheesecake, key lime pie, crème brûlée, chocolate mousse
Arbor Crest Wine  | A glass of Merlot, Chardonnay, Cabernet Sauvignon or Riesling $6