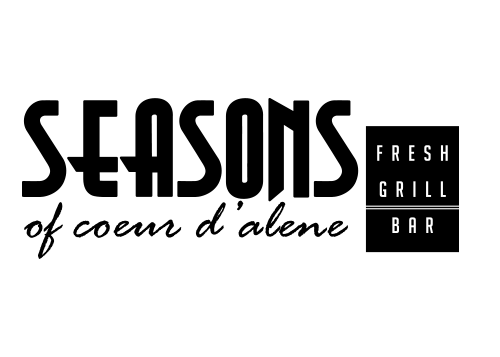 Seasonally inspired spirited cuisine

CUISINE: Northwest
208.664.8008
209 Lakeside
Coeur d'Alene, ID
Menu served Monday-Sunday, 11am-Close
First Course
French Onion Soup
Caramelized onions, natural beef broth, classic crouton, Swiss, Gruyere and Parmesan cheeses
Caesar Salad
A well dressed Caesar of chopped romaine, rustic croutons, Parmesan crisp, tomato and pickled sweet onions
Bistro Salad
Baby greens, fresh herbs, candied pecans, rustic croutons, marinated tomatoes, golden raisins and cotija cheese GFA V
Second Course
Porterhouse Steak
16 oz certified Angus beef, balsamic reduction, caramelized sweet onion butter, hand cut ranch fries and seasonal fresh vegetables GF
* Add prawns for $6
Seafood Stew
Mixed fish and shrimp, red potatoes, andouille sausage, hearty saffron-sherry broth, basil pesto topper and a huge chunk of sourdough bread for dunking!
Buttermilk Chicken
Buttermilk biscuit hand-breaded chicken breast with green chili pan gravy, sour cream crushed potatoes, cheddar scallion biscuits and seasonal fresh vegetables
Third Course
Idaho Huckleberry Cheesecake
Made in house and delicious!
Warm Bread Pudding with Brandy Sauce
The dessert you forgot that you love; soon to be your favorite again!
Seasons' Chocolate Rapture
Flourless gluten-free chocolatey decadence GF
V: Vegetarian item   |   VA: Vegetarian alternative available - ask your server
GF: Gluten Free item   |   GFA: Gluten Free alternative available - ask your server
Coeur d'Alene Craft Brews 
Rotating local favorites $6
CDA Cellars 'Mo' Mourvedre 
Because 'Mo' is better! $36 Bottle
Wild Pickle-tini 
Lewiston's She's Wild Vodka shaken with pickle juice $10