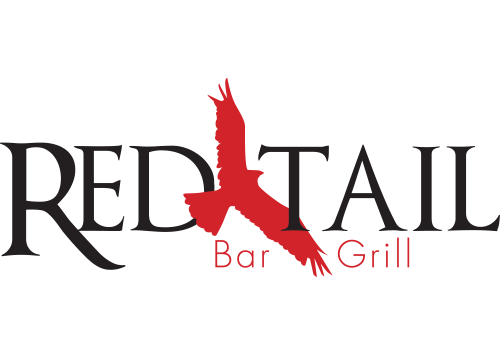 Red Tail Bar and Grill
Traditional tribal hospitality offering every flavor our region provides
CUISINE: American
(800) 523-2464 x 7540
Coeur d'Alene Casino,
37914 S. Nukwalqu St.
Worley
HOURS OFFERING IRW MENU
Sun.-Thurs. 11 am-10 pm; Fri.-Sat. 11 am-11 pm
First Course
Mexican Hummus
Housemade hummus with a Southwest twist. Served with Pita chips and fresh vegetables.
Chicken Quesadillas
Flour tortillas loaded with smoked mozzarella, cheddar and pepper jack cheese, caramelized onion and pico de gallo.
Queso Dip
Creamy white queso sauce cooked with chilies and garnished with fresh Pico de gallo. Served with warm tortilla chips.
Second Course
Ol' Western Burger
Fresh ground brisket burger seasoned and grilled then topped with smoked mozzarella, amber barbecue sauce, smoked chili aioli, grilled ham and bacon. Served on a sesame bun with lettuce, tomato and pickled chiles. Comes with your choice of fries or tater tots.
Chili Braised Beef Tacos
Three white corn or flour tortillas filled with slow braised chili beef, topped with cilantro lime slaw, smoked chili aioli and pepper jack cheese.
Chicken Caesar Wrap
Grilled or blackened chicken with shredded Parmesan cheese, lettuce, and tomato tossed with housemade Caesar dressing and rolled in a warm tortilla. Comes with your choice of fries or tater tots.
Third Course
Peach Huckleberry Crisp
Peaches and Northwest wild huckleberries topped with mixed nut topping. Served warm with a scoop of vanilla ice cream.
Lemon Meringue Pie
Lemon pie topped with light, fluffy meringue.
Carrot Cake
Moist spice cake with carrots and walnuts finished with cream cheese icing.
V: Vegetarian item   |   VA: Vegetarian alternative available - ask your server V+ Vegan Item
GF: Gluten Free item   |   GFA: Gluten Free alternative available - ask your server
DRINK LOCAL
Coeur d'Alene Casino Private Label White Wine
$7
Coeur d'Alene Casino Private Label Red Wine
$8
Radio Brewing Company Pints
$3.5