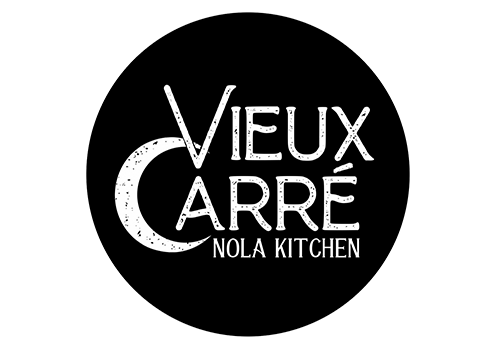 Vieux Carre
New Orleans Inspired Restaurant; Mardi Gras Week, Here We Come!
CUISINE: Southern
(509) 495-1400
1403 W. Broadway Ave.
Spokane
Menu served Monday-Sunday, 3 pm-until closing
First Course
Hushpuppies
A Southern Classic Served with Our Louisiana Come Back Sauce. V
Red Beans and Rice
Andouille Sausage, Red Beans and Rice, Vc Cajun Spices. This One has a Bite to It! GF
Barbeque and Blue Fried Oysters
Fried Hamma Hamma Oysters with Crystal BBQ Sauce.
Second Course
Red Fish
Cajun Red Snapper with Okra and Herbs. GF
Louisiana Chicken and Leek Handpie
Stewed Chicken and Leek Stuffed Handpie with Sweet Fennel Mustard. Served with a Fennel and Herb Salad.
Jambalaya
Andouille Sausage, Chicken, Holy Trinity, Tomato, Rice and a Whole Lot of Flavor. This One has a Kick! GF
Third Course
Beignet
A New Orleans Classic French Doughnut. V
Add a Scoop of Ice Cream and Shot of Esspresso. $5
Charlotte Rousse Pudding
A Decadent Whiskey and Cream Sweet Pudding. GFA  V
King Cake!
A Mardi Gras Tradition. Who will Find the Baby for Some Luck and Prosperity? V
V: Vegetarian item   |   V+ Vegan Item
GF: Gluten Free item   |   GFA: Gluten Free alternative available - ask your server
DRINK LOCAL
Classic Daiquiri
Our Fresh Classic Daiquiri with Mill Town Distillery Rum. $12
Brick West Brewing
IPA. $8
Barrister Rough Justice
Washington Red Blend. $15