THE BACKYARD PUBLIC HOUSE
Gastropub serving upscale pub fare.
CUISINE: Gastropub
509.822.7338
1811 W. Broadway
Spokane | Downtown
Open Mon-Sun
First Course
Almond Caesar Salad
Caesar salad mix tossed in house Caesar dressing and finished with toasted almonds. 
Soft Pretzels
Handmade soft pretzels served with Backyard's signature cheese sauce. 
Iron Goat Oatmeal Stout Beef Stew
Hearty beef stew made with Iron Goat's Oatmeal Stout. 
Second Course
Backyard Burger
Northwest beef patty, American cheese, lettuce, tomato, caramelized onions and mayonnaise, served with fries. 
* Add bacon for $3
Chicken Philly
Diced grilled chicken breast, peppers and onions, chopped bacon, mayonnaise, served on a toasted hoagie and smothered in housemade cheese sauce. 
Pulled Pork Sliders
house pulled pork, served with a mango slaw set on locally sourced slider buns.
Third Course
Churros
Cinnamon sugar churros with brown-sugar bourbon cream cheese. 
Tortoni
Vanilla bean ice cream, amaretto drizzle, served with shaved almonds, chocolate and chopped maraschino cherries. 
No Bake Cheesecake
Housemade no-bake cheesecake with a blood orange compote.
Iron Goat Brewing
Brick and Steel IPA. $6
Mule
Dry Fly Triticale Whiskey, lime juice and ginger beer. $8
The Donovan
Dry Fly Vodka, house ginger ale, splash of cranberry and garnished with a lime. $7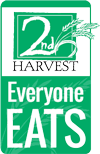 The Backyard Public House is a proud participant of Everyone Eats! Diners will be able to add a donation to Second Harvest to their Inlander Restaurant Week receipt.