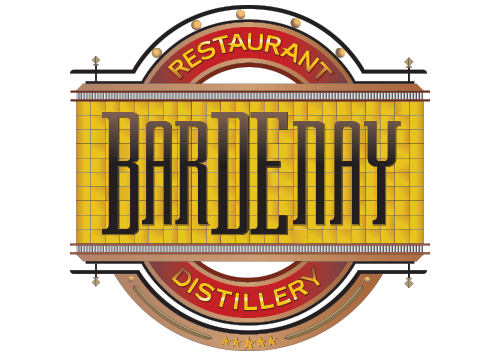 Bardenay specializes in handcrafted cocktails and Northwest Cuisine.

CUISINE: Northwest
208.765.1540
1710 W. Riverstone Dr.
Coeur d'Alene | Idaho
Menu served Monday-Sunday, 5pm-Close
First Course
Roasted Chickpeas
Indian spiced, roasted chickpeas with raita GF V
Scotch Eggs
Sausage wrapped boiled egg, breaded, flash fried, and served with mustard sauce.
Shishito Pepper Poppers
Breaded and fried, queso stuffed shishito peppers.
Second Course
Chicken Chili Verde
Chicken thighs, poblano tomatillo sauce, steamed rice, pickled vegetables GF
Ratatouille Risotto
Sauteed seasonal vegetables and herbs with mushroom risotto. GF V VA
Char Siu Bao
Char Siu pork, Asian slaw, steamed bun
Third Course
Dessert Selection
Choose from a rotating list of desserts made by our in-house pantry chef.
Luchador
Patron XO café, half and half, Aztec bitters, and a cinnamon stick, served over Icepresso cubes.
Chocolate Martini
Godiva, Stoli vanilla vodka shaken and served up with a cocoa rim.
V: Vegetarian item   |   VA: Vegetarian alternative available - ask your server
GF: Gluten Free item   |   GFA: Gluten Free alternative available - ask your server
Bardenay Ginger Rum Cocktail 
Bardenay Ginger Rum, dash of vanilla, triple sec, house sour. $7
Bardenay Bond 
Bardenay Gin, Bardenay Vodka, Lillet Blanc 'shaken not stirred.' $7
Moscow Mule 
Bardenay Vodka, ginger-lime syrup, angostura bitters, ginger beer. $7