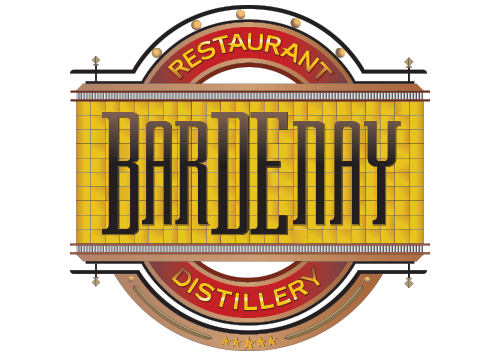 Bardenay specializes in handcrafted cocktails and Northwest Cuisine.

CUISINE: American
208.765.1540
1710 W. Riverstone Dr.
Coeur d'Alene | Idaho
Open Mon-Sun
First Course
Charcuterie Plate
Meat and cheese selection served with chili-jam and crostini. 
Molasses-Garlic Wings
Flash-fried chicken wings with a savory garlic-molasses sauce. 
Arepas
Grilled corn fritters with black beans and queso fresco. |V
Second Course
Fig-Balsamic Pork Tenderloin
Grilled pork tenderloin medallions with a fig-balsamic reduction. Served with roasted Yukon Gold potatoes. 
Manicotti
Manicotti pasta stuffed with Italian sausage and ricotta cheese, baked with housemade tomato sauce and finished with Parmesan cheese. 
Chicken Pad Thai
Chicken breast and rice noodles sauteed in a spicy tamarind sauce, garnished with cabbage, carrots and peanuts. **Contains shellfish |GF
Third Course
Dessert Selection
Choose from a rotating list of desserts made by our in-house pastry chef. 
Insomniac
Buttershots, amaretto, Godiva chocolate liqueur and house-brewed cold press coffee, shaken and served up with a splash of heavy cream. 
Chocolate Martini
Godiva, Stoli vanilla vodka shaken and served up with a cocoa rim.
Ginger Rum Cocktail
Bardenay ginger rum, triple sec, fresh-pressed lemon sour and vanilla, shaken and served up with a ginger-sugar rim and an orange twist. $7
Basil Instinct
Bardenay gin, Patrón Citrónge, fresh-pressed lime and lemon sour, shaken with basil leaves and served on the rocks. $7.50
Bardenay Bond
Bardenay gin, Bardenay vodka, Lillet Blanc shaken and served up. $7