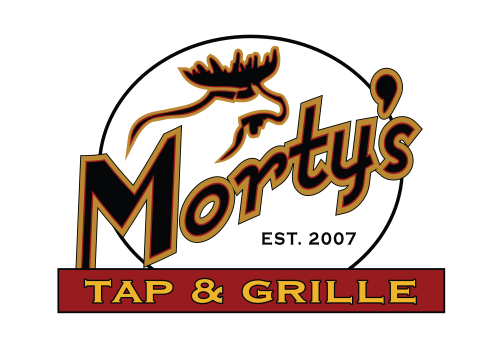 *Reservations Recommended
Neighborhood sports bar and grill.

CUISINE: American
509.443.9123
5517 S. Regal St.
South Spokane
Open Mon-Sun


First Course
Morty's Tots
Potato fritters filled with our house cheese blend and seasonings, fried golden brown. Served with a smoky ranch dipping sauce. 
Pea Salad
Fresh sugar snap peas in a creamy dressing with tomatoes, bacon, onion and cheddar cheese. 
Bacon Bruschetta Crostinis
Chopped fresh tomatoes with garlic, basil, olive oil and balsamic over a toasted baguette topped with Kansas City crispy bacon. 
Second Course
Smothered Top Sirloin
Sliced 8 oz. center-cut top sirloin smothered in caramelized onions and our housemade blue cheese sauce. Served with smashed red potatoes. 
Seafood Fettuccine
Crab and prawns in our housemade Alfredo sauce tossed with fettuccine noodles and served with garlic bread. 
Chicken Fried Steak
Chicken fried steak and garlic mashed potatoes served with our housemade sausage gravy. 
Third Course
Ribbon Cake
Chocolate and vanilla layer cake garnished with whipped cream and chocolate sauce. 
Berry Sorbet
Berry sorbet garnished with fresh berry compote. 
Vanilla Bourbon Float
River City Vanilla Bourbon Beer with vanilla ice cream 
River City
Vanilla Bourbon Stout $5
Dry Fly Manhattan
$8
Bridge Press Cellars
Evil Queen Red Blend $9