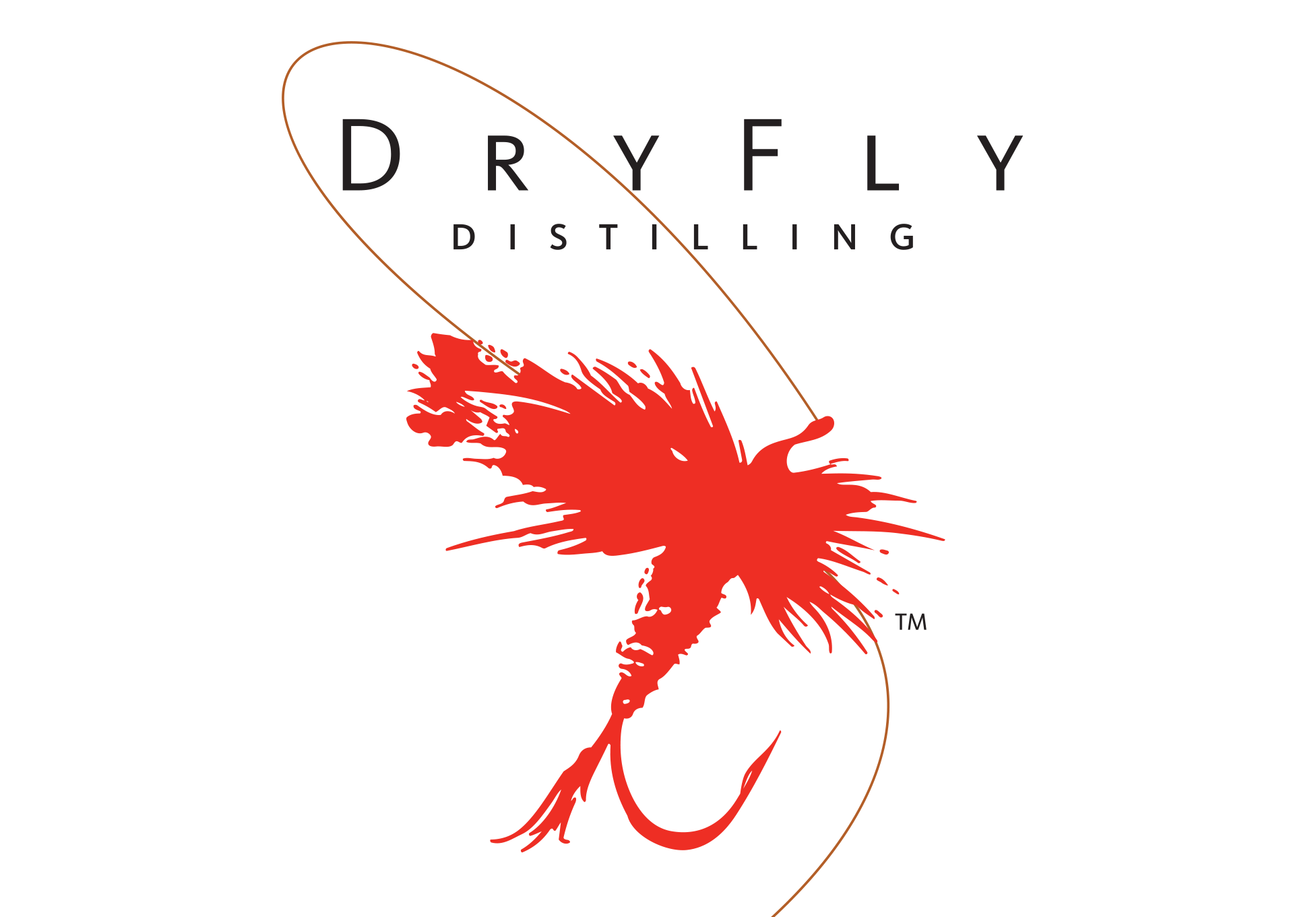 Dry Fly Distilling
Local eatery inside a working distillery featuring local ingredients
CUISINE: AMERICAN
(509) 489-2112
1021 W. Riverside Ave.
Spokane 
Menu served Monday-Sunday, 4 pm-Until closing
First Course
Mushroom Sauce with Naan Bread
White mushrooms sauteed in garlic butter, drizzled with truffle oil. Served with house-made warm naan bread. V
Hummus Plate
Creamy sesame hummus with warm house-made naan bread and crispy fresh veggies. V V+ 
Beef Carpaccio
Hand-cut, thinly sliced rare beef with a sweet-and-savory teriyaki glaze and green onions. 
Second Course
Tandoori Chicken
Tender chicken thigh skewers marinated in flavorful Mediterranean spices and cooked in the tandoori oven. Served with roasted baby potatoes and a seasonal vegetable mix. 
Pulled Pork Sandwich
Smoked pulled pork house-made with Dry Fly Bourbon BBQ sauce, topped with pickled red onions and fresh apple coleslaw. Served with chips. 
Trout Cakes
Fresh smoked rainbow trout and naan bread stuffing cakes, served over spring mix with house-made lemon caper aioli.  
Third Course
Cherry Sorbet
Tart cherries soaked in Dry Fly Bourbon with orange zest and honey, lovingly blended into a frozen sorbet. 
Pineapples Foster
Grilled pineapple, Dry Fly Whiskey caramel sauce, house-made cookie crumble and naan bread with vanilla ice cream.
Peach Almond Panna Cotta
Creamy vanilla custard served with peach puree and almond slices. 
*Please let us know if we can assist with any allergies or food sensitivities.
V: Vegetarian item   |   V+ Vegan Item
GF: Gluten Free item   |   GFA: Gluten Free alternative available - ask your server
DRINK LOCAL
Shiggy Piggy
Dry Fly vodka, elderflower syrup, grapefruit juice. $9
Spokane Mule
Dry Fly vodka, gin or whiskey, ginger syrup, lime and mint. $9
Dry Fly Gintini
Choice of gin, Brovo Vermouth, orange bitters, lemon twist. $9